Descent, Witcher 3 and Arkham Horror devs' co-op legacy game lets you move freely through a fantasy world as animal adventurers
Critters with critical roles.
The all-star team behind fantasy adventure Kinfire Chronicles is back with a cooperative legacy game starring a party of adventurous animals exploring a wide open world.
Boundless Stride: Into the Denlands is the second project from Incredible Dream, the studio made up of tabletop and video game veterans with credits on everything from Arkham Horror, Descent: Legends of the Dark and Journeys in Middle-earth to The Witcher 3, League of Legends' Arcane and Cyberpunk 2077.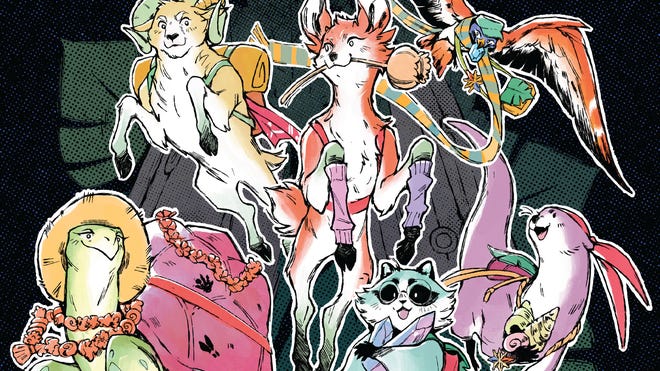 The game puts players in control of a party of four animal scouts (of six possible characters), tasked with searching the fantasy world of the Denlands for fellow critters to save, natural disasters to avert and strange creatures known as GREMs to fend off.
Boundless Stride's gameplay is built around a freeform movement system, allowing the players' scouts to traverse the game's world openly. Each scout moves in a different way using a set of track tokens to form their route, with no conventional grid or spaces on each of the game's four maps. The track tokens must match the terrain on the map to allow the animal to traverse it, collecting resources and activating events from a book of encounters as they move.
As players explore new locations in the world and progress through the game's roughly hour-long scenarios, the game's components will be permanently altered using stickers and a record of the players' progress and discoveries, making it a legacy game similar to Pandemic Legacy or Gloomhaven. The game will be replayable multiple times, with each successive playthrough having the potential to change locations in the world, unlock additional abilities and reveal hidden secrets, including learning the language of different animals.
Boundless Stride's designers include Descent: Journeys in the Dark and Arkham Horror designer Kevin Wilson, alongside Descent: Legends of the Dark and Journeys in Middle-earth developer Brandon Perdue and veteran Runebound co-designer Darrell Hardy. The designers' gameplay is joined by the visuals of artists including Katarzyna "Ulvar" Bekus, who previously worked on The Witcher 3 and Cyberpunk 2077 at video game developer CD Projekt Red.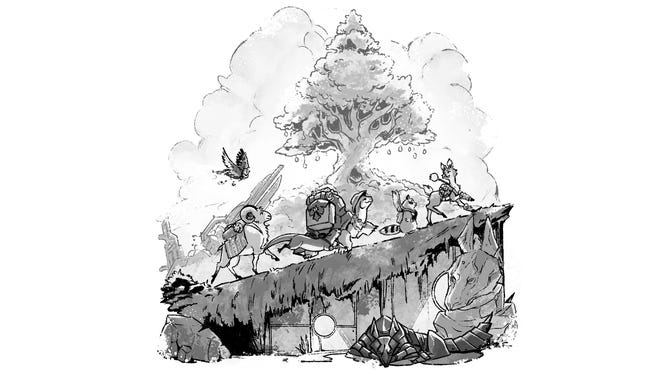 Boundless Stride: Into the Denlands is due to launch a Kickstarter in October, ahead of an unannounced release date.