A mysterious HeroQuest announcement is being teased for next week
Deadline to dungeon-crawling.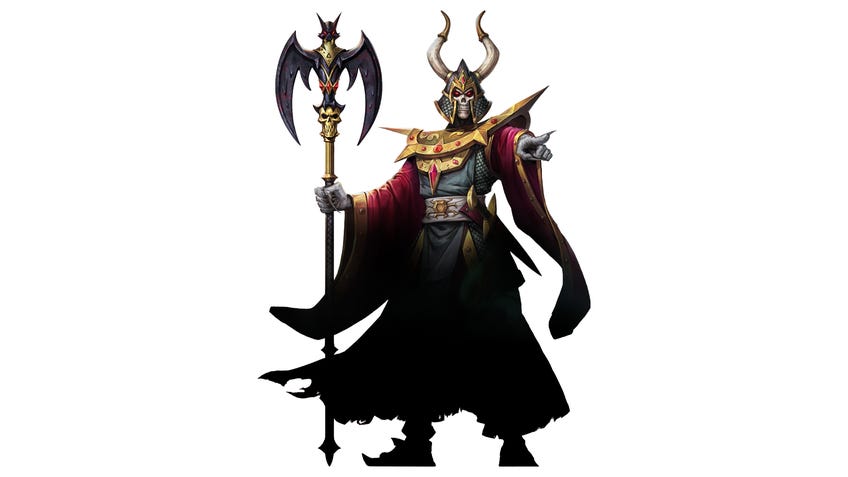 A website showing the HeroQuest logo with a countdown set for just over eight days has mysteriously appeared, attached to publisher Avalon Hill - hinting at a possible reveal related to the classic board game next week.
HeroQuest is a dungeon-crawler game first released in 1989 by Milton Bradley - a company that has since been absorbed into tabletop giant Hasbro, the owner of Avalon Hill - in collaboration with Games Workshop, the publisher behind Warhammer. In HeroQuest, a party of adventurers venture their character miniatures into a series of lairs depicted by 3D terrain pieces.
Inspired by tabletop RPGs such as Dungeons & Dragons, HeroQuest sees players confronting various monsters and traps set by a DM-like mastermind figure controlled by one of the other players. Called either Morcar or Zargon - in the US and UK respectively - this character represented the board game's villain and the player controlling them would attempt to prevent the party of adventurers from achieving their quest.
A sequel called Advanced HeroQuest was released a few years later, setting the game within the Warhammer universe and featuring new enemies based on classic factions from the miniatures franchise. Several expansions were produced for the tabletop game, and multiple PC video games based on the board game were released as well.
Despite an unsuccessful Kickstarter campaign for a revival popping up in 2013, no new entries have been released since Advanced HeroQuest. The series has nevertheless proven to be incredibly influential, inspiring the creation of modern dungeon-crawler games such as Star Wars: Imperial Assault, Gloomhaven and Descent: Journeys in the Dark.
Earlier this year, Restoration Games - a company renowned for rebooting old tabletop franchises, such as the upcoming Return to Dark Tower - filed a trademark for HeroQuest Legacies for use in board games, card games and dice games. The trademark also classified the name for miniatures used in tabletop and fantasy games.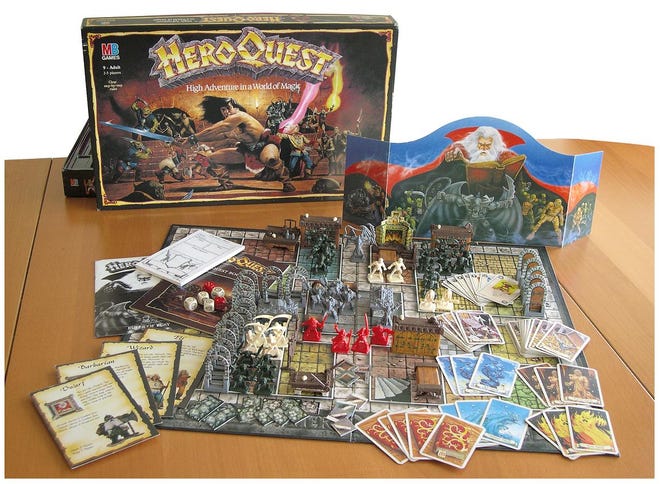 At the time, Restoration Games founder and president Justin D. Jacobson told Dicebreaker: "Securing a trademark is one step but it is not the only step. We have many pieces to put together for all our games before we have the rights to make them. Trademarks are a public piece of the puzzle and unfortunately convey a lot more implied weight than is justified. Importantly, what we filed was under the USPTO "intent to use" provision. If and when there is something to announce, believe us, folks will know."
Avalon Hill is the publisher behind horror game Betrayal at House on the Hill, as well as wargames Axis & Allies and Diplomacy. It's not confirmed whether this countdown is a sign that Avalon Hill is reviving the franchise itself or working with Restoration Games.
The HeroQuest countdown is currently set to end on September 22nd. Dicebreaker has contacted Avalon Hill for further information - we'll update this story as necessary.
Update: Restoration Games has since stated in a tweet that it is not involved with Avalon Hill's project and does not have any plans for a HeroQuest game in the future.
To clear things up: We are not affiliated with Hasbro's HeroQuest announcement, and we do not have any current plans for a HeroQuest game.

— Restoration Games (@RestorationGame) September 14, 2020