Snag Raccoon Tycoon at 60% off on Amazon US for today only
The other raccoon capitalist.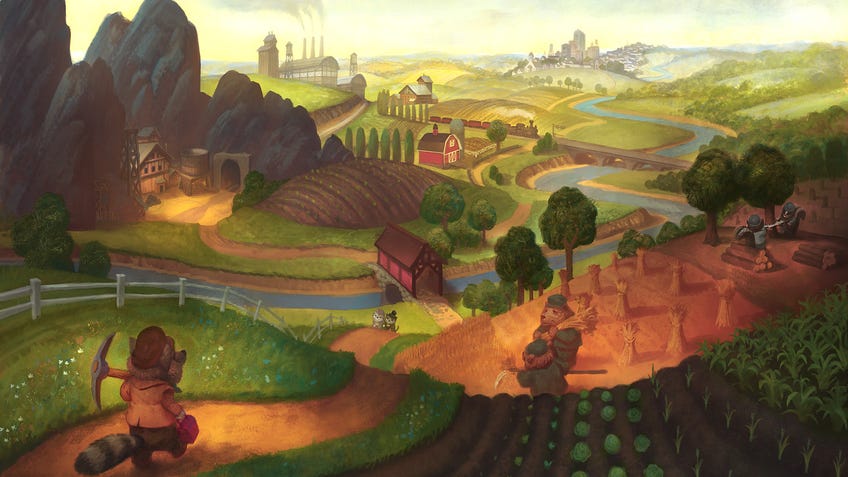 Racoon Tycoon, the furry marketplace board game from publisher Forbidden Games, can be purchased at better than half price on Amazon US until 6pm GMT/10am PST today.
Released in 2018, Raccoon Tycoon sees two to five players seizing an economic boom to rapidly expand the infrastructure and markets of towns run and populated by poshly dressed forest critters. It's a favourite of certain Dicebreaker team members and delivers smartly on its simple supply and demand mechanics, making it a prime beginner board game candidate.
Each player controls one anthropomorphic tycoon in their best money-making clothes and attempts to reinvest resources and money into their townships to construct factories, extend railroads and import luxury goods. The goal of the game - as in any capitalist enterprise - is to amass as much wealth and influence as possible by the end.
Fans of the game tout its simple-to-learn auction rules that don't sacrifice enjoyment by streamlining certain elements, and its colourful, whimsical art style is a joy to appreciate. Who doesn't love a fox in an ascot and feather-adorned top hat?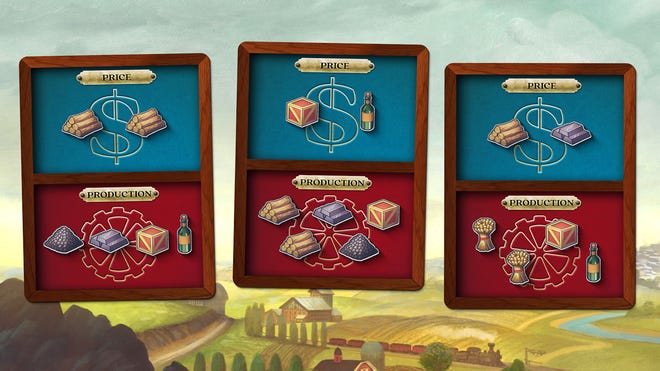 Forbidden Games will soon be releasing a sequel titled Lizard Wizard that translates the mechanics to a mystical settling. Scaly spellcasters need to gather rare components and enlist the aid of powerful practitioners in order to prove their magical mettle is the largest in the land. Launched on Kickstarter last year, Lizard Wizard will be shipping to backers and retailers in February.
Raccoon Tycoon can be purchased at a slight discount from Forbidden Games' website or its Amazon listing, which currently shows 100% claimed. Intrepid deal-shoppers can enter a waitlist while the lightning deal is ongoing.