Ticket to Ride: Stay at Home is a free print-and-play expansion about living under lockdown
Domestic bliss.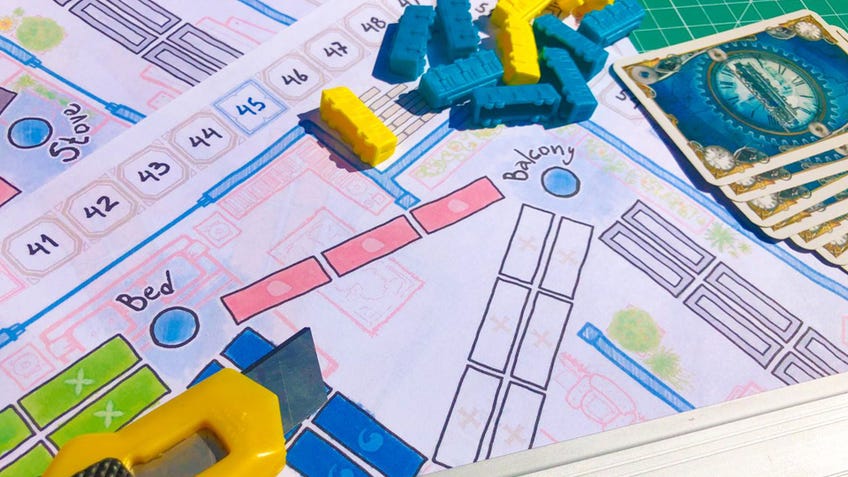 Travel the breadth of a family household in a new print-and-play game expansion for Ticket to Ride that's free to download and play at home now.
Ticket to Ride: Stay at Home is a free expansion for the train game that sees players controlling one of four possible family members as they attempt to navigate domestic life and complete all their daily tasks. Rather than forming railway routes between cities across the world, players have the option to move around the house from locations like the balcony, kitchen and bedroom as they attempt to go about their daily lives.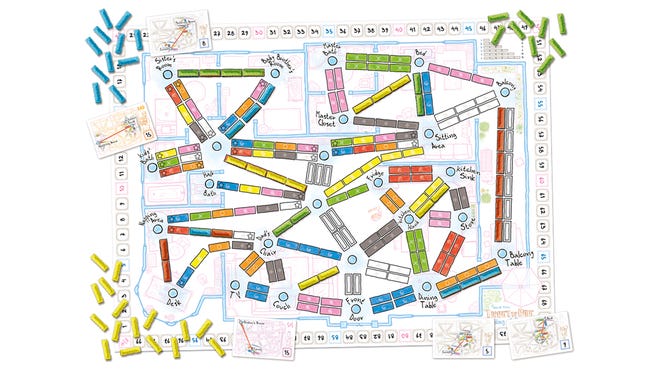 Players will need to own a copy of the original Ticket to Ride - or standalone spin-offs Ticket to Ride: Europe or Germany - as well as scissors and plenty of glue to make and play Ticket to Ride: Stay at Home.
Ticket to Ride is a series of family-friendly board games in which players compete to connect as many different destinations as possible by claiming transport routes. Having previously featured titles such as Ticket to Ride: India and Ticket to Ride: Japan, as well as smaller titles based on the cities of New York, London and Amsterdam, Ticket to Ride: Stay at Home marks the first time that the series has set an entry entirely inside the home.
Ticket to Ride: Stay at Home has been released by series publisher Days of Wonder. Aside from every Ticket to Ride title to date, the publisher is also behind strategy game Small World - which is getting a new video game board game entry in the upcoming Small World of Warcraft - and co-op game Shadows Over Camelot.
The free-to-download Ticket to Ride expansion is part of the Asmodee print-and-play initiative , which has seen the board game company release solo game rules for 7 Wonders Duel and various print-and-play board game versions of popular titles such as kids board games Concept and Dobble.
Ticket to Ride: Stay at Home is available to download now from the Asmodee Print-and-Play website.