First Undaunted expansion adds a solo mode to the two-player board game series
Here comes the cavalry.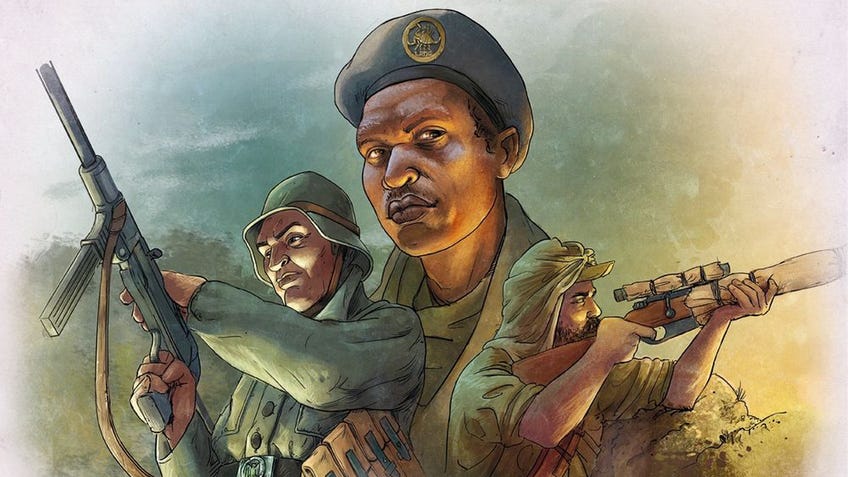 Undaunted, the two-player board game series set during World War II, is getting its first expansion called Reinforcements.
The Undaunted series began with the release of Undaunted: Normandy, a deckbuilding board game wherein two players face-off as either the Allies or the German forces during the D-Day landings. Depending on which scenario players decide to try, each player will have an objective they will need to achieve in order to win.
By playing cards from their deck, players can move units across the battlefield and take control of different points on the board. Additional units can also be bought from a player's market, with the potential for players to run-out of certain units if they're not careful.
A sequel called Undaunted: North Africa was released earlier this year, which also featured two-player gameplay, but this time moved the setting to the conflict between the British Long Range Desert Group and the Italian forces. A more asymmetric game than the first - meaning that each side of the conflict has access to different cards and must complete different objectives - North Africa received a glowing review from Editor-in-Chief Matt Jarvis for its slick and varied gameplay.
Undaunted: Reinforcements is an upcoming expansion that will be compatible with both Normandy and North Africa, adding both new units and new scenarios for players to experience. Alongside these new units and scenarios, Reinforcements will also come with a solo game mode designed by Dávid Turczi - the co-creator of time-travelling game Anachrony - as well as a mode that supports four players split into teams of two.
Turczi also worked with co-designers Trevor Benjamin - the co-creator of Undaunted: Normandy and beginner board game Dice Heist - and David Thompson, the creator of the historical co-op game Parlov's House, on Undaunted: Reinforcements.
Osprey Games is the publisher behind the Undaunted series and is also known for releasing the puzzling deduction game Cryptid and the adventure game The Lost Expedition. Those Dark Places, the upcoming roleplaying game about exploring horrifying locations in deepest space, is also being published by Osprey Games and is due to release sometime in November.
The Undaunted: Reinforcements expansion is set to be released sometime in August 2021.