New Undaunted board game coming next year, with a fourth entry in the works
"It is the project that almost killed us."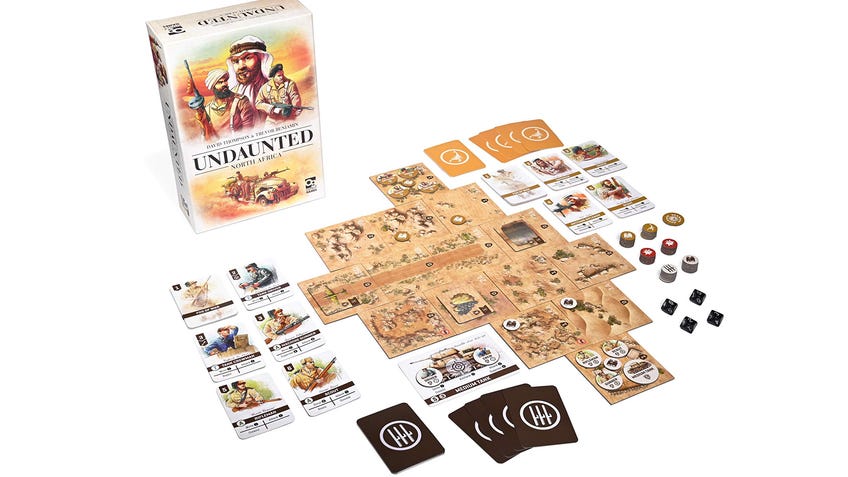 The next entry in the Undaunted board game series is set to be released sometime in 2022.
In an interview between Undaunted co-creators David Thompson and Trevor Benjamin, along with Wargamer, it was revealed that the upcoming board game is due to be released sometime next year. Previously unveiled by Thompson and Benjamin in an interview during Aw Shux 2021 - an online convention organised by the Youtube channel Shut Up and Sit Down - the latest entry in the Undaunted series will be "super, super big" according to its co-designers and could be based on one of two potential themes request by fans - including "the Pacific Theatre and the Eastern Front or Stalingrad".
Thompson admitted in the interview with Wargamer that the next entry in the deckbuilding board game series had proven difficult to make due to its sheer size: "it is the project that almost killed us," he said, "it was the most insane, brain-melting, expansive scope."
According to the co-creators, "re-theming it with very little change" was not enough, that "it has to be meaningfully different" for Thompson and Benjamin to be happy with the game. Design work on the new Undaunted entry has been completed, with Thompson hinting that the tabletop title will adhere to the series' usual release schedule - "there's been a release between Gen Con and Essen Spiel - there's been a year gap between every one".
Undaunted is a skirmish board game series which began with 2019's Undaunted: Normandy, a tabletop title set during the Second World War wherein two-players took on the roles of the Allies or the Axis. In the game, players move and deploy their various units using the cards in their deck, with players needing to fulfil certain objectives in order to secure victory.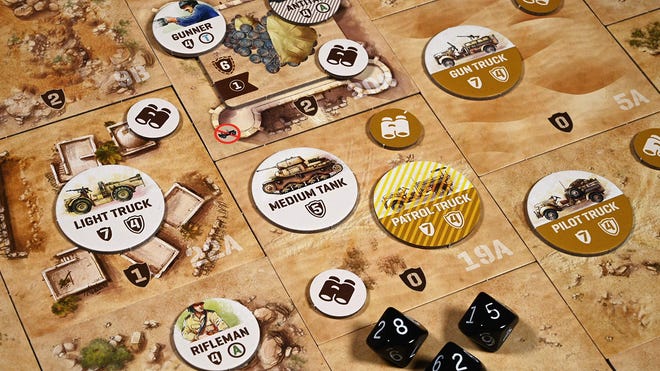 A sequel called Undaunted: North Africa was released in 2020, which changed the game's setting to focus on the North African campaign between the Italian forces and the British Long Range Desert Group. Vehicles were introduced with the second entry, alongside unique mission objectives for each side of the conflict and entirely different units as well. In his review of Undaunted: North Africa, Matt praised the differences between each faction - "each side has unique units and powers that reflect their differing positions in the theatre of war."
The first expansion in the series - called Undaunted: Reinforcements - is set to be released on November 25th and will add several new units and scenarios for players to experience, as well as a solo game mode created by Anachrony designer Dávid Turczi.
A fourth mainline entry in the Undaunted series is reportedly already in development, with Thompson and Benjamin confirming that they are working on another game and are "even thinking about the next release after that" according to the Wargamer interview.