Wine-making board game Viticulture is coming to PC and mobile
A grape idea.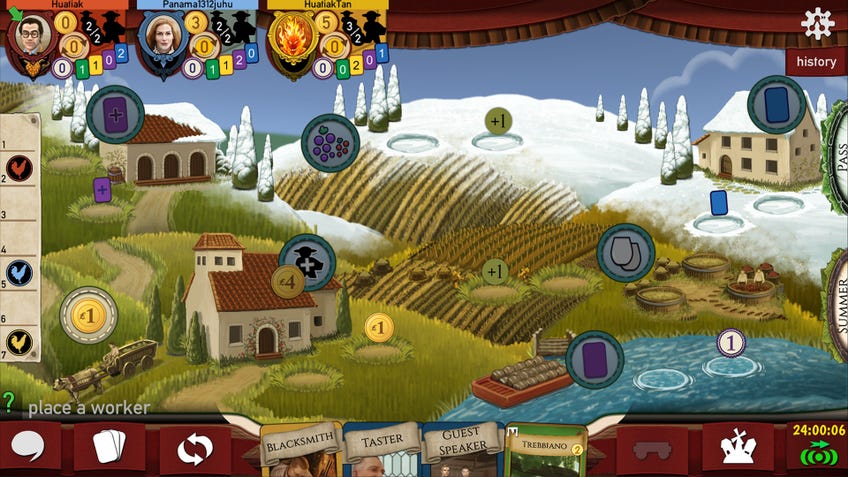 Travel to the sunny climes of Tuscany in a new digital board game version of Viticulture, the wine-making game by Scythe creator Jamey Stegmaier and Alan Stone.
First released in 2013, before receiving an expanded Essential Edition in 2015, Viticulture is a board game about managing your own vineyard. Having inherited the land from a distant relative, players find themselves in pre-modern Tuscany with a few plots of grape vines, a cramped little cellar for storage and approximately three workers. Pursuing the aim of owning the greatest wine business this side of the equator, there's work to be done.
Each turn, players choose which tasks to assign their workers - whether that's expanding the business by constructing buildings or planting vines, or otherwise fulfilling the wine orders that gradually roll in. The current season, summer or winter, determines which jobs should take priority. Vineyards being the beautiful places that they are means that the player's land will inevitably attract visitors who can be coerced into helping around the business.
Whichever player develops the grandest and most successful vineyard in the game is named the winner.
The upcoming board game app for Viticulture looks to faithfully adapt the beloved title for mobile and PC, with an art style inspired by the original and the inclusion of its central worker-placement gameplay.
New players will be able to learn the game's rules through a series of interactive tutorials, as well as video playthroughs of experienced Viticulture players. Players will be able to challenge the game's AI opponents, or compete with other players via local and online multiplayer options. There will be an asynchronous game mode - meaning that player actions do not take place at the same time - with push notifications available for players who want to take their time.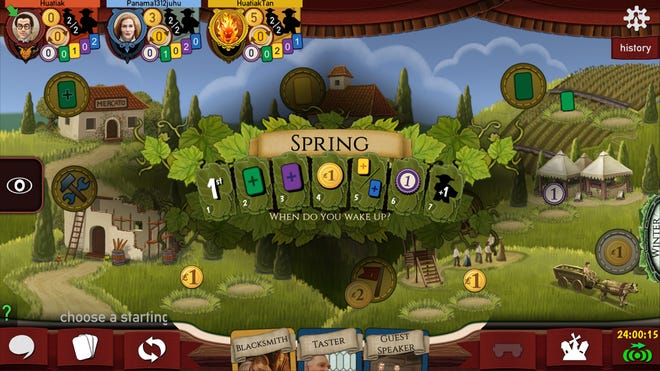 Other than designing Viticulture, Stegmaier and Stone are known for publishing several titles under their label Stonemaier Games, including city-building game Euphoria, kids' board game My Little Scythe and the acclaimed Wingspan. Stegmaier is also known for designing titles such as Scythe, Tapestry and legacy game Charterstone.
The PC and mobile adaptation of Viticulture was developed and published by Digidiced, which has also created digital versions of Cottage Garden and The Castles of Burgundy.
Viticulture's digital version is available on iOS and Android mobile devices now, with the game coming to the PC on June 16th.