Wingspan's digital version is coming to Nintendo Switch this spring
Birdo watching.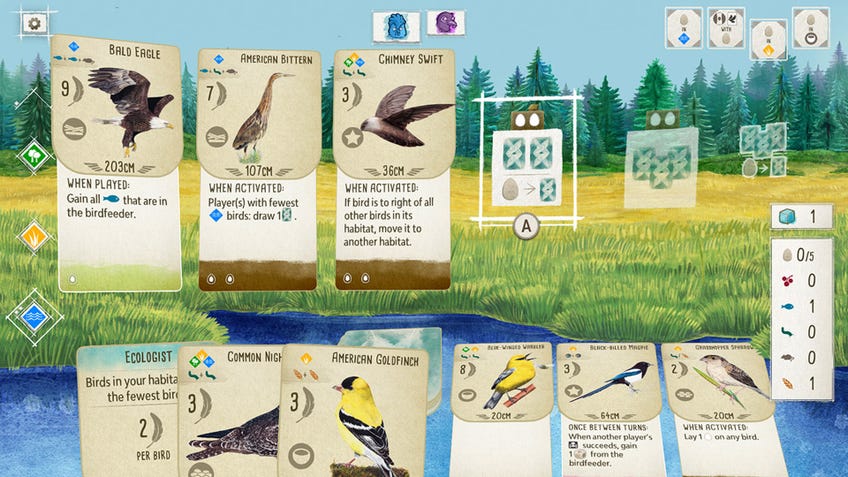 Bird-collecting board game Wingspan is getting a digital release on the Nintendo Switch video game console later this year.
Wingspan is a board game for one to five players released last year that has players becoming ornithologists attempting to attract the rarest birds to their chosen habitats. One of the best board games currently available, Wingspan sees players gradually collecting certain types of birds depending on their individual habitats, with the arrival of one kind of bird heralding the coming of another. Eventually, players are able to execute impressive combos based on their current ecosystem of bird cards - with the more food, eggs and species attracting yet rarer and rarer birds - with the aim of gathering the highest-scoring collection of birds by the end of the game.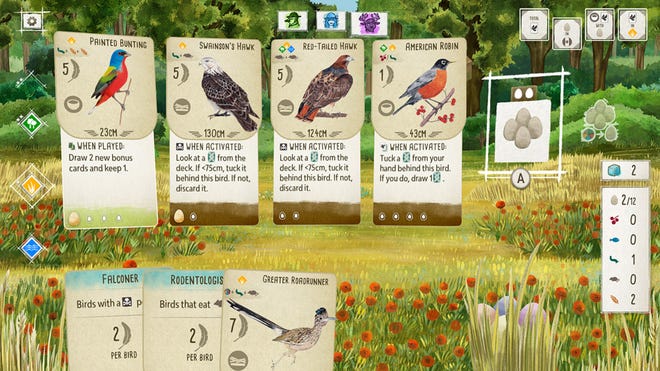 Wingspan was designed by Elizabeth Hargrave - whose next upcoming board game, Mariposas, is set to be released sometime in Q3 of 2020 - and published by Stonemaier Games. Stonemaier was also behind another of the best board games of recent years, Scythe, which previously saw a digital release on PC. The company recently revealed that Wingspan had almost outsold Scythe - released in 2016 - in just one year.
Announced during Nintendo's Indie World Livestream, the Switch version of Wingspan will closely follow the mechanics of the tabletop original. The biggest addition in the digital version will be the inclusion of animated birds with recordings of real birdsong and calls to accompany them.
Wingspan's digital edition will support up to five players locally, with online play yet to be confirmed.
Monster Couch is responsible for both developing and publishing Wingspan for Nintendo Switch, having previously developed video games such as Steamburg and Thea: The Awakening.
Wingspan will be releasing on Nintendo Switch in spring 2020.