Grow a tidy collection of board games for cheap during publisher Pandasaurus' Spring Sale
Up to 85% off select titles.
Fill some empty spaces on the board game shelf by picking up discounted titles from publisher Pandasaurus Games during its 2021 Spring Sale.
From now until April 25th, Pandasaurus has discounted a selection of titles from its catalogue and knocked the normal price down anywhere from 17% to 85%. Three themed bundles package four games together, but anything with a reduced cost can be purchased separately or added on top of an order.
The Flower Bundle delivers the Tsuro-esque Umbra Via along with desert-themed "flick and write" Sonora, the route-building Wayfinders and The Game, a deceptively simple co-operative card title. The $75 (£54) price-point slashes 40% off the regular cost of the game, separately.
As the weather warms, the spring clothing might be coming out of storage and introducing a flood of soft colours to the weekly wardrobe. The Pastel Bundle is an appropriate complement, collecting four games with lovely palettes. Award-winning and beloved family board game Machi Koro is joined by 3D strategy puzzler CTRL, head-scratching tile placer Passtally, and Illusion - a seemingly simple title that toys with each player's senses. At $40 (£29) this bundle will save nearly 60% of the regular sticker price.
The last array of titles is for the card fans out there. The Mind - along with its Extreme variant - provides a collaborative experience that requires players to discard their hands in ascending order without any verbal or physical communication. The Game: Quick and Easy brings a truncated version of Steffen Benndorf's award-nominated title to the table, while Quinto ramps up the pace on roll-and-write games with a few extra wrinkles, just for kicks. This last bundle can be purchased for $24 (£17), more than half off standard asking price.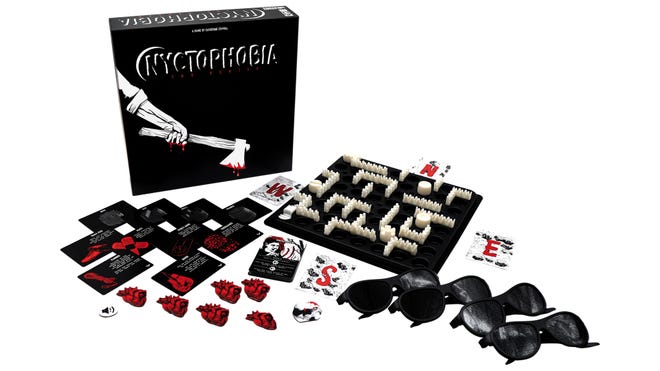 Those not interested in predetermined stacks can choose among the 20 board games currently enjoying the spring sale discount. Notable titles include Nyctophobia: Vampire Encounter, an interesting board game that demands one player wear blackout glasses and navigate the board only through touch and memory while attempting to rescue their friend from the clutches of a vampire (who can see and manipulate much more). Gods Love Dinosaurs is a clever subversion of ecosystem management games because all that careful fostering of life is fuel for the true prize: extremely hungry dinosaurs. Dinosaur eggs score players victory points, but letting the reptiles over-indulge will send the food chain into a tailspin.
The Pandasaurus Games 2021 Spring Sale runs through April 25th. Orders of $75 or more in the US will get free shipping, while every $50 spent from anywhere earns a free copy of CTRL or treasure-hunting card game Silver & Gold.