Here are some of the best indie RPGs to pick up on Itch.io during Black Friday
The platform is waiving revenue cuts for designers on top of regular sales.
The world of indie tabletop RPGs has exploded in the last decade thanks in part to storefront and platform Itch.io. It's a wonderful turn for a neglected part of the games ecosystem - but one that often leaves prospective players overwhelmed by choice paralysis. Luckily, we've selected a few standouts worth pitching at your next board game night.
A note: all of the games mentioned here are discounted, but Itch.io is waiving its normal revenue cut from all sales until Monday. That means any purchase will give 100% of the profits to designers, no matter the current price.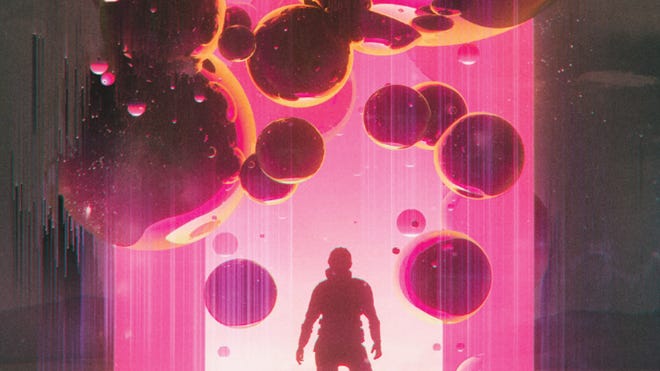 Jason Tocci's 2400 is more than an RPG, though the "lo-fi sci-fi" game is certainly capable of sustaining a long campaign in its future universe of big, clunky, failure-prone tech. It's also 12 issues of worldbuilding and rules designed to slot into other games or with each other, allowing players to choose the features that spark something in their imagination. The offerings draw heavily from pop culture - keen eyes can probably pick out Alien, Blade Runner, Cowboy Bebop and other thematic homages - but runs light on references or details. That's for you to create. If you end up enjoying Tocci's work, there's an ongoing game jam using 2400's system to spawn hacks in a variety of modes and genres.
Designer Riley Rethal is offering discounts on all of her work, but those looking for two-player RPGs should investigate one pair, in particular. It's Been a Long, Long Time and its hack/sequel It's Been a Long Time Coming use flashbacks to flesh out the emotionally pregnant relationship between two people inexorably drawn towards a meeting at the end - though one is more of a potentially deadly conflict. Both games seek to understand everything that precedes a climax, the small moments and seemingly inconsequential words that can stoke a fire in someone's heart for years. Those who enjoy investment before action will find these games satisfying.
Dicebreaker has written about most of designer Colin Cummings' past work, from rules-light RPG Tales' End to Boy Problems and Black Heart - two one-shot RPGs based on songs by meme-turned-sword-wielding pop sensation Carly Rae Jepson. But it's with good reason. Cummings knows how to interpret the thematic cores of different media (In Case of Emergency draws on the wonderfully creepy video game Control) and structure them for a tabletop environment without sacrificing the good bits in the process.
Mecha fans who haven't yet slid into the cockpit of Beam Saber by Austin Ramsay would do well to check out their Itch page during this sale. It uses John Harper's Forged in the Dark game engine to craft a world locked in constant warfare, using piloted anthropomorphic machines in numbers that boggle the individual mind. Rather than focusing on a grand scale, Beam Saber zooms in on small squads carrying out missions across the galaxy. Taking cues from mech anime, the stress and trauma the war inflicts on pilots from both sides is a critical factor in relationships and characterisation.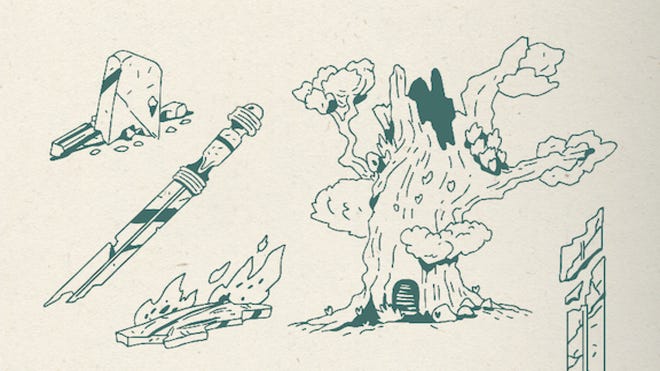 If you're after something a little more subdued - or something you can play on your own - Jack Harrison's Artefact could be the perfect companion to a winter evening with tea and a blanket. The solo RPG tracks the lived history of dungeon loot, whether that be a sword, suit of armor or ancient book of spells, and the many adventurous hands that wielded them. You decide the details as Artefact asks you leading questions, and eventually the world will grow around this storied item as it is found and lost time and again.
Additionally, Itch.io designers are bundling their games together or with other creators at a discounted rate. The Funny Little Animal Games Bundle is just one example among dozens to explore, but also how can you pass up playing a game about goats crashing a party or a small hamster seeking one solitary crumb?
The Itch.io revenue share deal ends at midnight on Saturday, November 28th. All Black Friday sales will be active until Monday, November 30th.