Dungeons & Dragons graphic novels available for a dollar in Humble Bundle deal
Including recent series set in the world of D&D.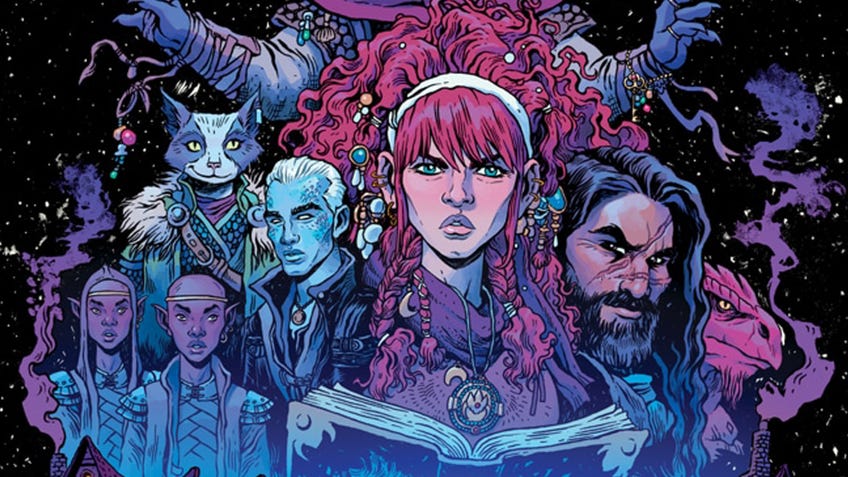 Read up on the world of Dungeons & Dragons with the Humble Comics Bundle: New and Classic D&D by IDW Publishing.
The Humble Bundle contains 28 graphic novels set in the world of the RPG, alongside several issues from recent D&D series by IDW.
For £0.72 ($1), readers can get their hands on PDF versions of five different Dungeons & Dragons graphic novels, including two in the Dragonlance series. Dragonlance Classics Vol. 1 focuses on the world of Krynn and follows the adventures of Sturm - a knight of Solamnia - whereas Dragonlance Chronicles, Vol.1: Dragons of Autumn Twilight is the first in an adaptation of the Dragonlance Chronicles Trilogy by Magaret Weis.
This tier also grants access to the first issue of the recently released Infernal Tides and Spine of the World series, which are both set in notable locations in the D&D universe - Baldur's Gate and Icewind Dale.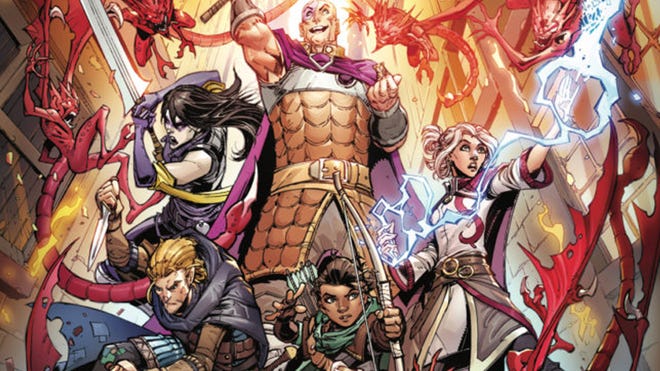 The second tier, which is priced at £7.27 ($10), includes all the graphic novels and comics listed above as well as eight additional pieces of content. Continue reading the Infernal Tides series by gaining access to issues two and three, and further explore the Dragonlance Chronicles with Vol.2: Dragons of Winter Night. Also featured is Dungeons & Dragons: Evil at Baldur's Gate - which tells the story of a group of changed heroes returning to the city after an epic adventure - and a classic entry in the Forgotten Realms series of comics.
Priced at £13.08 ($18), the next tier unlocks several more entries in the Dungeons & Dragons comics universe, whilst still including everything already mentioned in this article. More classics feature in this tier, such as Dungeons & Dragons Classic Vol.2 and Vol.3, as well as entries from the Dragonlance Chronicles and Forgotten Realms Classics series. Readers can also experience Dungeons & Dragons: A Darkened Wish, a more recent story that follows the adventures of the wizard Helene and her companions.
The final tier - which costs £18.17 ($25) - contains everything found in the previous tiers, alongside nine additional graphic novels set in the fantasy RPG universe. Included in this tier is volume one of the Dungeons & Dragons: The Legend of Drizzit series, which adapts the book series by R A Salvatore about the hero of Icewind Dale, Drizzit Do'Urden. Also featured is Dungeons & Dragons: Legends of Baldur's Gate, a graphic novel which takes place several generations after the events of the Baldur's Gate Heroes series.
The Humble Comics Bundle: New and Classic D&D is live until May 3rd, with a portion of the proceeds going to the Hasbro Children's Fund - a charity designed to help support non-for-profit programs that provide children with pediatric and mental health services, as well as services to alleviate hunger, offer education and otherwise ensure security for young people.