An Elder Scrolls title has been teased by the studio behind Too Many Bones
The Skyrim's the limit.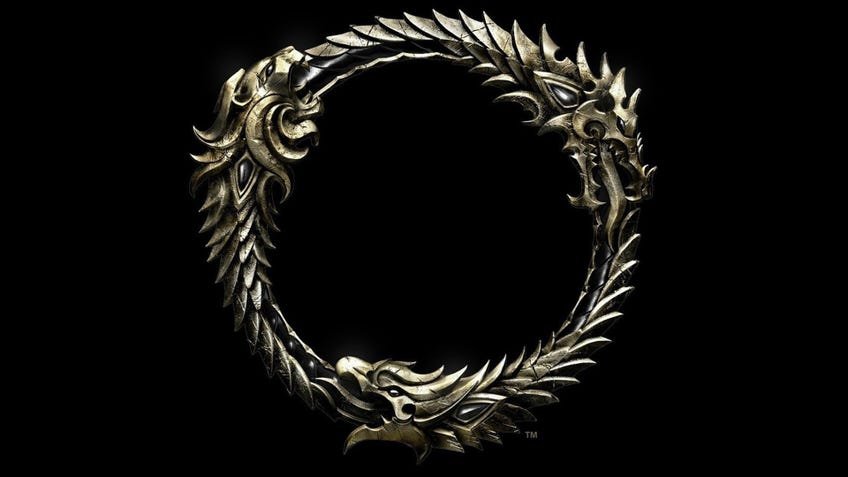 Chip Theory Games, the publisher responsible for releasing the dice-building board game Too Many Bones, has teased a potential Elder Scrolls title.
Yesterday, an image of The Elder Scrolls logo was tweeted from the official Chip Theory Games Twitter account, with accompanying text hinting at more information coming sometime next year. A link to a webpage showing the logo was also included in the tweet, with little else revealed about the title. Logos for both Bethesda - the publisher responsible for The Elder Scrolls video game series - and Zenimax Online can also be found on the webpage.
Zenimax Online is the company behind the MMORPG, or massively multiplayer online roleplaying game, The Elder Scrolls Online - which could be an indication that this upcoming project may be based on this video game. Though the logo tweeted by Chip Theory has been used in conjunction with The Elder Scrolls series as a whole, it is more commonly associated with The Elder Scrolls: Online - having been featured on the front cover of the game box.
More info coming 2022: https://t.co/pL53Lb0vvF pic.twitter.com/TvAXAYMj1U

— Chip Theory Games (@ChipTheoryGames) May 19, 2021
Besides the aforementioned Too Many Bones, Chip Theory Games is best known for releasing the board game Cloudspire, a title inspired by tower defense and multiplayer online battle arena video games such as DOTA 2, that sees players becoming one of four potential factions and battling in order to gather the most resources for their respective bases. Chip Theory is currently hosting a Kickstarter campaign for Hoplomachus: Victorum, a solo board game that has the player becoming a Roman gladiator who must travel in the world and fight to appease the gods.
The Elder Scrolls is a fantasy video game series that takes place on the fictional continent of Tamriel. Beginning with the release of The Elder Scrolls: Arena in 1994, the fantasy franchise has since received five mainline entries - with the most recent being The Elder Scrolls V: Skyrim, which arrived on PC, Xbox 360 and PS3 platforms in 2011.
Previous tabletop adaptations of The Elder Scrolls series include the skirmish miniatures game The Elder Scrolls: Call to Arms, which has players controlling bands of adventurers as they explore the world of Tamriel fulfilling quests and pursuing an overarching narrative. A board game based on The Elder Scrolls V: Skyrim was announced by Modiphius - the publisher behind Call to Arms - earlier this year, with a Gamefound campaign for the title set to be launched in June.
An official name and release date for the upcoming Elder Scrolls title are yet to be revealed by Chip Theory Games.