Vampire: The Masquerade RPG universe World of Darkness is getting its own film and TV franchise
From the people behind Arrival and The Witcher.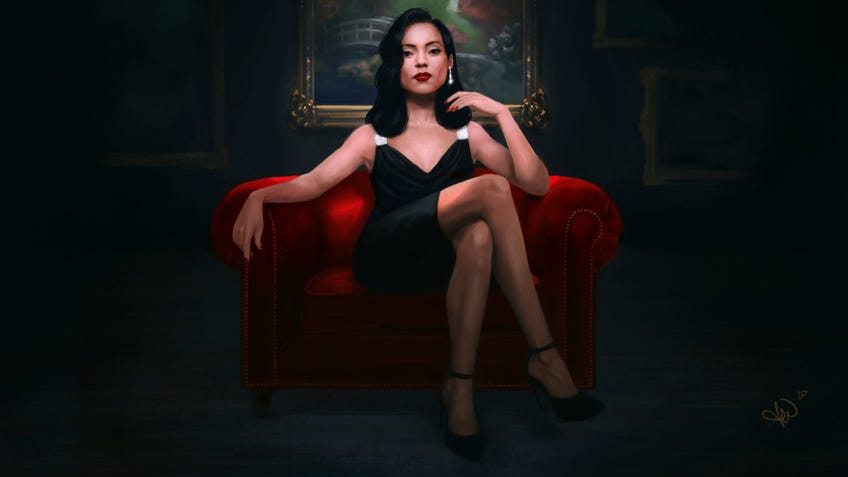 The World of Darkness universe, the home of several roleplaying games including Vampire: The Masquerade, is receiving its very own franchise of films and television shows.
The upcoming franchise is set to be developed by Eric Heisserer - the Oscar-nominated writer behind 2016 science-fiction film Arrival and the current showrunner of Netflix's Shadow and Bone series - Christine Boylan, a writer and producer known for her work on the crime series Castle; and the production company responsible for Netflix's The Witcher series, Hivemind. (Thanks, Deadline.)
Accompanying the announcement was a series of quotes from Boylan praising the World of Darkness for being "unapologetically inclusive and diverse," and for creating a "place where women, POC, and the LGBTQI community feel welcome". These comments follow the recent reveal that the World of Darkness universe will now be published by Renegade Game Studios - a company otherwise known for releasing Clank! and the North Sea trilogy of board games - with World of Darkness owner Paradox addressing the need to tackle the problematic elements that have caused controversy for the setting in the past.
In 2018, the previous publisher for the WoD universe, Paradox-owned studio White Wolf Games, apologised for including real-life atrocities against LGBTQ+ groups in Chechnya within the Vampire: The Masquerade 5E Camarilla sourcebook. This incident came after White Wolf had already denounced accusations that VTM was courting neo-nazi and alt-right groups, denying any connections to "hateful agendas" or "disgusting philosophies".
Since taking charge of the World of Darkness universe, Justin Achilli - creative lead at Paradox - has stated that the new goal for Paradox and Renegade is to "ensure that book development happens with teams that include a diversity of voices". Soon after the acquisition by Renegade, a companion book for Vampire: The Masquerade 5E containing reworked versions of previously problematic clans, such as the Ravnos, was released.
As well as Vampire: The Masquerade, the World of Darkness universe includes several other horror roleplaying games such as Werewolf: The Apocalypse and Mage: The Ascension. Since the release of the first title in the universe - Vampire: The Masquerade - in 1991, there have been several adaptations of WoD RPGs including a television show that briefly aired in 1996 called Kindred: The Embraced, which was loosely based on VTM and followed a police detective investigating a clan of vampires in San Francisco.
Other notable adaptations include several video games, including Vampire: The Masquerade - Bloodlines, a series that is seeing a sequel arrive sometime in the near future - and Werewolf: The Apocalypse - Earthblood, a title that was released earlier this year.
There is currently no confirmation as to which World of Darkness RPGs are set to be adapted, nor any information about upcoming films or television shows in the newly announced franchise.