Play Terraforming Mars for £7.50 with the latest Humble Digital Tabletop Bundle
Affordable alien adventures.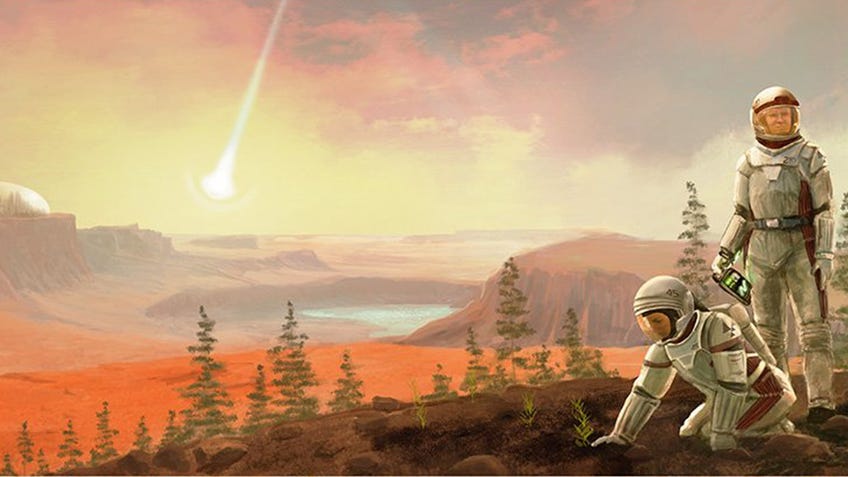 Get digital versions of both interplanetary board game Terraforming Mars and the steampunk-themed Gremlins Inc for £7.50, through the Humble Digital Tabletop Bundle 2.
Humble Bundles are digital game collections that people can choose to pay anything from £1 onwards towards, with the more money they put in getting them a wider selection of games to download. Each tier of a Humble Bundle will feature a guaranteed set of games, with the higher tiers holding the, usually, more expensive titles.
A portion of the money paid goes to a charity of the customer's choice, with the rest being split between the games' publishers and Ablegamers - an organisation that's dedicated to helping provide more accessible video gaming opportunities to people with disabilities.
For this Humble Digital Tabletop Bundle, customers can get the digital version of Gremlins Inc - a board game wherein players become corrupt capitalist gremlins vying for power and money through any means necessary: be it extortion, theft or worse - for £1 or more on the video game platform Steam.
By paying £4.89 more, customers can get access to the digital version of Terraforming Mars, a board game for one to five players that follows humankind's efforts to turn Mars into a habitable planet. Each player assumes the role of a corporation looking to advance human infrastructure across Mars and beyond, by obtaining project cards and the resources needed to complete them.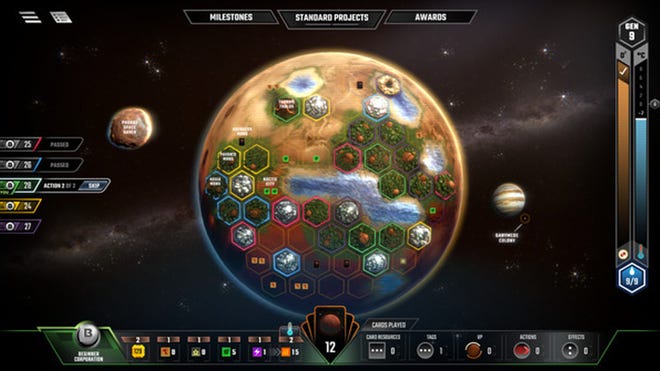 Every turn sees players buying and playing cards, gaining resources, claiming milestones and converting tiles to make the planet more habitable, with each action gradually gaining players a greater terraform rating and eventually more victory points.
Once all three of the global parametres - temperature, oxygen and ocean - have been maxed out, the game ends and the player with the greatest terraform rating and victory points is named the winner.
The digital version of Terraforming Mars was developed alongside the designer for the board game, Jacob Fryxelius, and features all the elements found within the original - alongside unique game variants, such as the Corporate Era rules, and the option to play locally (on the same PC) or with others online. Additionally, players can go up against AI opponents or try a solo version of the game.
Also included in the Humble Digital Tabletop Bundle 2 are tabletop inspired video games such as Armello, Reigns and Slay the Spire - which customers can get for an extra £7.50, on top of all the other video games mentioned.
The Humble Digital Tabletop Bundle 2 is currently available until March 11th, with around $105 worth of video games on offer.