Imperial Settlers: Roll & Write app arrives on mobile
Settle yourself.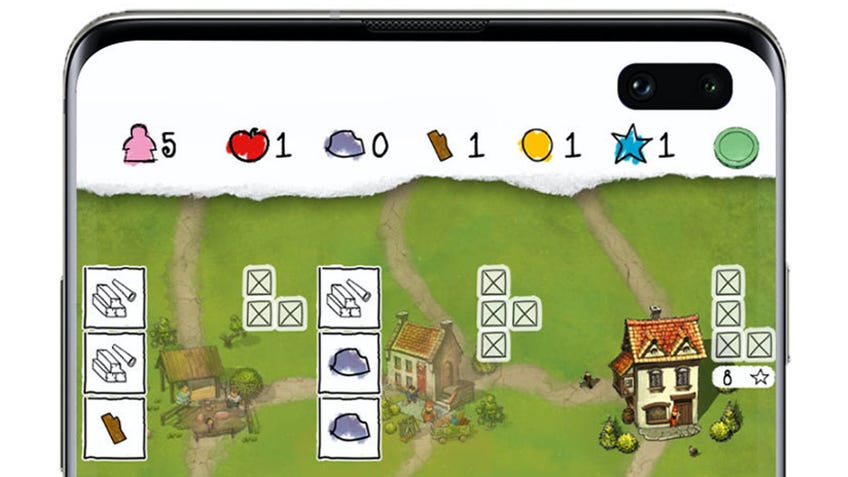 Imperial Settlers: Roll & Write, last year's dice-chucking entry in the series of empire-building board games, has expanded its territory into the digital world with a mobile app.
The Imperial Settlers: Roll & Write app sticks to designer Ignacy Trzewiczek's gameplay, with the player rolling dice each round to earn food, stone, wood and gold, which can then be spent on constructing buildings to gain bonus resources and victory points over the course of ten rounds.
Actions are performed by spending the number of workers rolled on a dedicated die, a nod to Imperial Settlers' worker-placement origins. Each game also sees three favour tokens drawn at random, which add extra abilities to each playthrough.
New to the app is the ability to unlock new settlements, gradually expanding the player's civilisation and unlocking new factions. The app includes a number of individual scenarios, similar to the unique sheets used in the tabletop version's solo game mode. There are currently seven adventure sets, with more due to be added in the future, publisher-developer Portal Games said.
For the time being, the Imperial Settlers: Roll & Write app can only be played single-player, with players' high scores registered on a global leaderboard. Multiplayer is due to be added in a future update.
The app is available now on the iOS App Store and Android via Google Play, where it costs $4/£4.