Monopoly has lost favour with Gen Z compared to other age groups, says survey
Millennials dominate the hobbyist demographic, but their generational juniors aren't far behind
The youngest American voting block don't care much about Monopoly when compared to other generations, according to a recent survey.
Whether it's alienation from the concept of owning multiple properties (or owning any property, for that matter) or an association with too many dreaded post-holiday meal 'fun', the classic board game lost out to Candy Land and UNO in a survey conducted by Cribbage website cribbage-online.net that focused on nostalgia.
The 992 US residents in the survey - 75% of which claimed they still regularly unbox classic board games such as Connect 4, Scrabble and Monopoly - said they spend just under three-and-a-half hours playing board games every week, largely because it helps them tap into feelings of nostalgia. Funnily enough, it was the Gen Z bloc that admitted feeling most vulnerable to that poisoned emotion - 84% of respondents said they missed the games from their not-so-distant youth.
The majority of polled adults still prefer to play board games the old fashioned way, despite the prevalence of digital versions of childhood favourites readily available on mobile devices, computers and dedicated gaming consoles. Even the design of those boxes collecting dust in closets remain favourable amongst most people because only 22% of those who took part said the aesthetics of Battleship, Cluedo and its fellows need modernising.
Americans are apparently ready to shell out as much as $39 on a 1-to-1 replica of their treasured childhood board game, and 64% of respondents stated they would readily seize that chance. Those of the age to be grandparents said they use board games to recapture a distilled feeling of simplicity through analogue experiences, while a solid half of polled grandkids remember popping the Sorry! bubble or spinning The Game of Life's clackity wheel while visiting their elder relatives.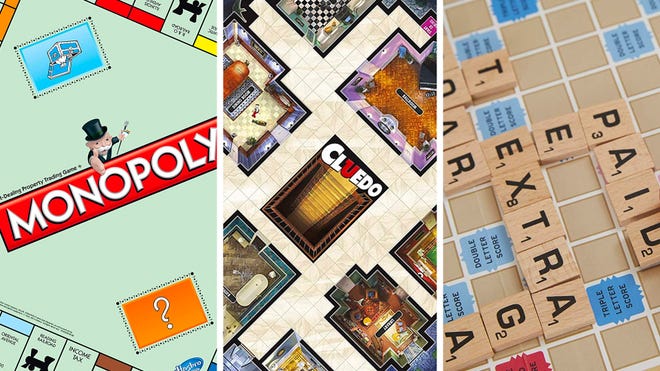 Perhaps most unsurprising to Dicebreaker readers will be the fact that Millenials claimed the gold in taking board games seriously - 25% of this cohort boasted the hobbyist label. Even if collecting expensive cardboard isn't the most popular pastime, a good 39% of Millenials claim to see the legitimacy in a board game hobby. Gen Z's 31% shows some inter-generational solidarity, while Boomers' paltry 19% are too busy enjoying the last gasps of the unemployment system to spare a thought for the hottest crowdfunding campaigns.
If you want to see more stats from the survey or pore over its methodology, it can be found on Cribbage's official website. Does Monopoly deserve its fall from grace (hint: yes it does)? Should classic board games be left to moulder in attics and garages, or is there still fun to mine from the old mainstays? Let us know in the comments!