Save 50% on Risk, Monopoly, Cluedo and other Hasbro board games in the UK
Get cashback on half of your purchase, on top of any other discounts.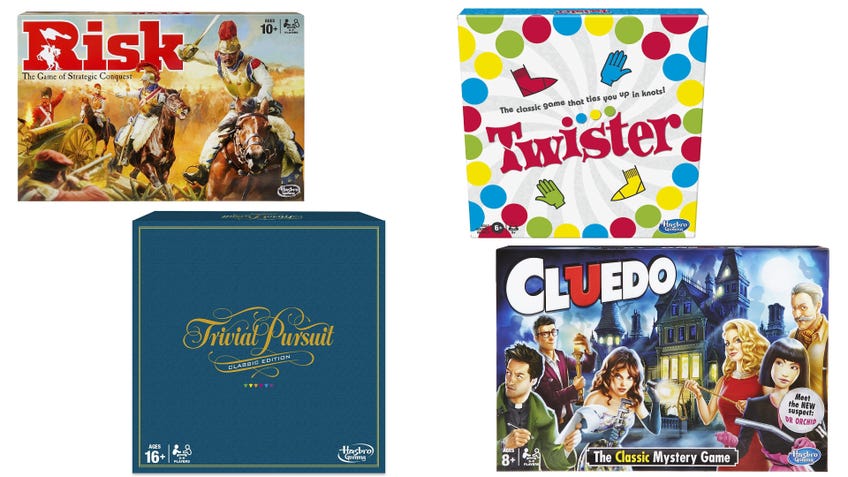 A lot of classic board games such as Monopoly, Trivial Pursuit, Connect Four and Cluedo are now published and produced by Hasbro, and are always easy to find online and on shelves with lots of different editions.
If you wanted to stock up on these classic games for an upcoming game night, or just to have around the house for when you're bored, now is a great time as UK shoppers can claim 50% cashback, up to £50, on Hasbro Gaming products up until March 19th.
Any game that has the Hasbro Gaming Logo trademark on it comes under the offer, and the discount applies to your total transaction so it's a good idea to purchase more than one Hasbro game to make the savings even greater.
Furthermore, the discount applies to the current cost of the items, so you can get half the cost back on items that are already discounted. The Entertainer has a lot of Hasbro board games already on offer, with discounts as big as 40%, so there's a lot of savings available.
Here are some of the best Hasbro board games to get with the 50% cashback offer and discounts at The Entertainer:
There are plenty of other Hasbro board games available at The Entertainer, with lots of different editions of the games above. Some might not be available for delivery, so make sure to check if you can pick them up in-store instead.
To redeem the 50% cashback, you'll need to have a copy of your purchase receipt, and take pictures of the barcode of each of the board games you've bought. Then go to this link, upload your receipt and barcodes and choose how you want to receive the cashback, then wait for the money to arrive.
All you need is the receipt and the barcodes, so this promotion will also work if you purchase some Hasbro board games from your local game store or bookshop! Just make sure you purchase the Hasbro games altogether, and seperately from any other non-Hasbro things you're buying.
---
Hopefully that's helped you save some money and stock up on some classic board games. If you want to stay up-to-date on any future deals for board games, trading card games, tabletop games and more then head on over to the Jelly Deals Twitter account where we post the best deals when we spot them.