Pick up inventive indie RPGs to benefit Black Lives Matter and local bail funds in Itch.io bundles
Solo, rules-light and fantasy games on offer for a good cause.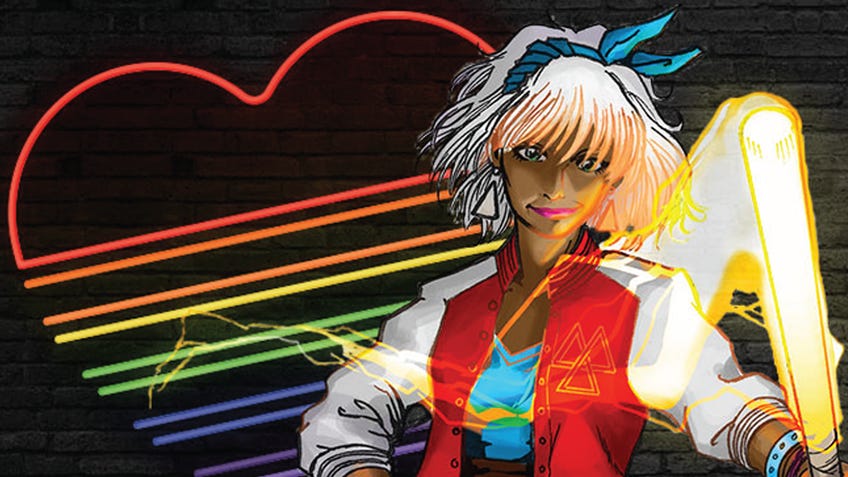 Three indie tabletop RPG bundles on Itch.io are raising money for Black Lives Matter and dozens more charities, initiatives and local bail funds working to oppose racist violence, police brutality and systemic white supremacy in the wake of the killings of George Floyd, Breonna Taylor and countless others.
The Fantasy, Solo and Little bundles have been curated by Kurt Potts, co-designer of '80s-inspired RPG Lighthearted (pictured), which is included in the Fantasy bundle. All of the games are available in digital form via Itch.io.
The Fantasy bundle includes four fantasy RPGs for $20, half the price of buying them individually. Dead Friend is a two-player RPG where one player controls a necromancer and the other a ghost, who ask each other questions during a ritual. The game is played with a tarot deck, or a normal deck of playing cards. High Magic Lowlies is a sci-fantasy game about dropouts from a wizard school, and includes mechanics inspired by livestreaming and online influencer culture that see players benefit from capturing their feats on camera. The Dying World, meanwhile, tasks players with saving multiple dimensions in a single three to four-hour session. Lastly, Potts' own Lighthearted takes place in an alternate 1980s where magic takes the place of technology and the Cold War is replaced by warring factions of mages.
I am currently running THREE thematic Birthday bundles with all proceeds going to bail funds to support those fighting racial injustice and police brutality.

I need your help to spread the word and to get more funds to people on the front lines. pic.twitter.com/WXyoc8ZaGT

— Kurt Potts | Lighthearted (@kurtpotts) June 4, 2020
The Solo collection of RPGs includes games designed to be played by a single person. They include The Gentleman Bandit, a Wild West-themed game driven by the creation of a 13-line poem, and The Machine, in which the player writes in a journal over days, weeks and months before passing it onto the next player to continue. In the Light of Death the Demon Cries explores "humanity, and creating, or denying, a path to salvation and forgiveness" using a deck of tarot cards and a tower of blocks, such as Jenga. The fourth game in the bundle, Sigils in the Dark, also involves a journal, as the player becomes a wizard penning a powerful spellbook. The Solo bundle is currently $10, less than half the price of buying the games separately.
The third bundle includes rules-light storytelling RPGs. Apprentice Quest follows a group of students at Wizard College as they embark on an adventure to continue their studies. Return to Sender is a bundle within a bundle; a collection of RPGs designed to fit on a postcard ranging from a two-player game about a parasite and its host to a game exploring tensions among a family in a shared home. Sixy replaces the pressure of young adults looking to land a place at a good school or a good job with a fantasy quest. Built on the Forged in the Dark systems that power games such as Blades in the Dark, Subway Runners takes a similarly allegorical approach to working in the gig economy, and was designed deliberately to play over the internet during lockdown. Together, the Little bundle is $10, compared to the games' usual price of $19.
Potts pledged that proceeds from all three bundles will go toward the split donation fund benefitting more than 70 charities, organisations, initiatives and recipients including Black Lives Matter, local bail funds for many US cities and states, and many other groups supporting protestors, victims of racism and police brutality, and justice. The bundles will be available until next week.