Exclusive: Cyberpunk Red tabletop RPG core rulebook cover art revealed
Tickled punk.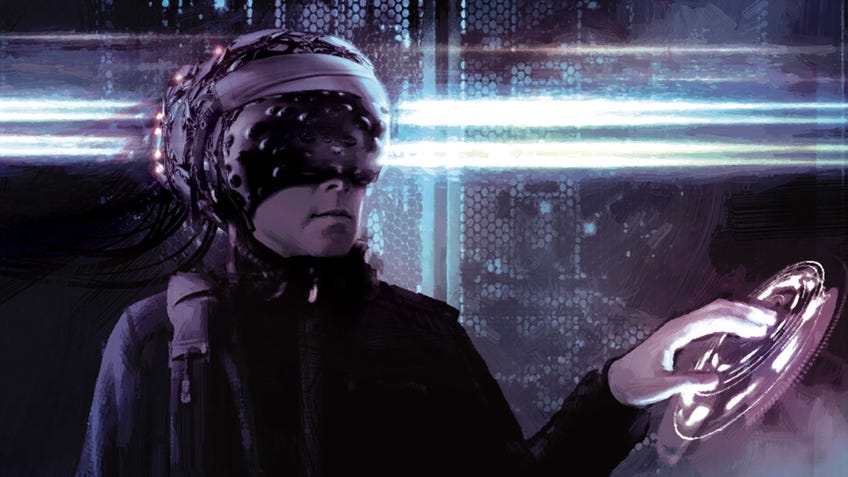 The latest edition of tabletop RPG Cyberpunk, Cyberpunk Red, is due to release this summer - and Dicebreaker can exclusively reveal the front cover artwork for the upcoming tabletop roleplaying game's core rulebook.
As you'd expect if you've ever ventured into the world of Cyberpunk Red or Cyberpunk 2020, the core rulebook's cover artwork by artist Anselm Zielonka features a stylish punk-biker surveying a dystopian cityscape full of neon signs, flying cars and glittering skyscrapers.
This year's launch of the Cyberpunk Red core rulebook follows the release of the Cyberpunk Red Jumpstart Kit last summer, which outlined the basics of how to play the Cyberpunk Red tabletop RPG with pre-generated player characters and stripped-back rules for combat, netrunning and more.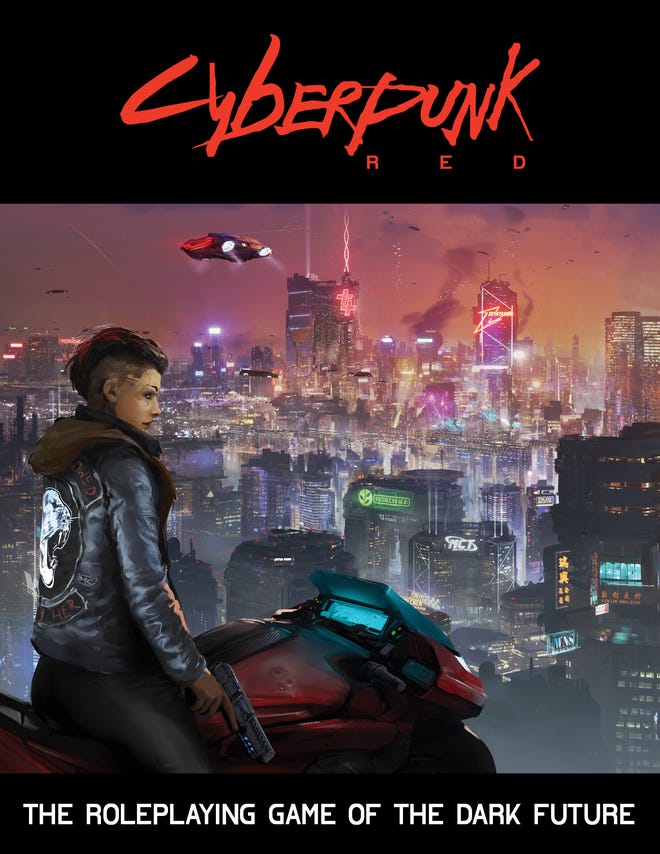 The upcoming Cyberpunk Red RPG will significantly expand on the rules, lore and character choices available in the Jumpstart Kit. The Cyberpunk Red core rulebook is currently scheduled for a release date in June, according to publisher R. Talsorian.
Cyberpunk designer Mike Pondsmith recently told Dicebreaker that the full release of Cyberpunk Red had been delayed as the result of creating the Jumpstart Kit and integrating Red with upcoming video game adaptation Cyberpunk 2077.
"The lag to doing the full game came up partially because doing the Jumpstart Kit almost killed us; it was just insane doing it," he said. "Even more importantly, we wanted to make sure that the stuff in 2077 and stuff we developed in Red meshed, and there were things that hadn't been decided yet in 2077."
Cyberpunk Red is set sometime during the 2040s in the aftermath of the Fourth Corporate War, and takes its name from the world's crimson-coloured sky created by nuclear dust. You play a motley of eccentrics and criminals from the gritty sci-fi setting, which can range from chromatic rock stars like series icon Johnny Silverhand (portrayed by Keanu Reeves in Cyberpunk 2077) to Mad Max-esque urban nomads.
The upcoming tabletop RPG promises many of the staples of the previous Cyberpunk games, such as bloody combat, high-tech body augmentations, evil megacorporations and opportunities to hack through the perilous reaches of cyberspace.
One of the best tabletop RPGs of all time, Cyberpunk was created by Pondsmith - who is a co-designer on Red - in 1988. The first instalment was set in a speculative 2013, with its second 1990 edition moving the world to a future (at the time) 2020.
Cyberpunk 2077 is in the works from CD Projekt Red, the developer behind the popular Witcher video game series, and is also planned for release this year, following Cyberpunk Red's release over the summer.
Disclaimer: The Cyberpunk Red RPG core rulebook artwork shown above isn't final and is subject to change.