Cyberpunk Red RPG rulebook gets a tentative new release date
After being delayed last year.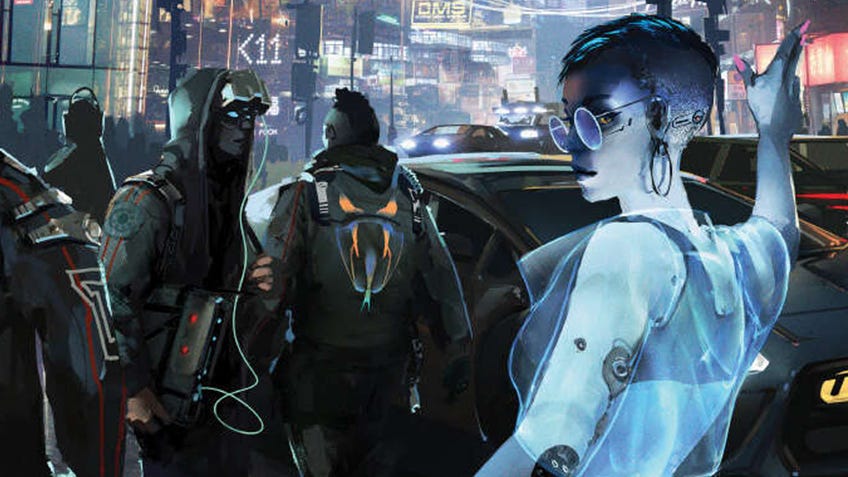 Dystopian tabletop roleplaying game Cyberpunk Red is finally getting a core rulebook this year, according to publisher R. Talsorian Games.
Cyberpunk Red is the next game in the long running RPG series first created by Mike Pondsmith - who is also the co-designer of Red - in 1988. Cyberpunk Red is a dark futuristic roleplaying game set sometime between an alternative 2020 and 2077, where players can assume the roles of hackers, rock stars, tech experts and cyborgs, in a dangerous world of excess and intrigue.(You can learn how to play Cyberpunk Red in our beginner's guide.)
A Cyberpunk Red RPG Jumpstart Kit was released in August 2019, which included a booklet of the essential rules and overview of the game's world, six pre-made character sheets, a map and set of Cyberpunk-themed dice.
Originally, the complete core rulebook for Cyberpunk Red was supposed to be released alongside this Jumpstart Kit. However, according to a recent blog post on R. Talsorian's official website, this release date was cancelled in favour of further developing the RPG's lore to fit better with the upcoming video game adaptation, Cyberpunk 2077.
The blog post describes how Pondsmith and his team wanted more time to polish the rulebook, and ensure that "the lore of the Cyberpunk universe ran smooth from 2013 to 2020 to Red to 2077"
The original Cyberpunk RPG is set in a speculative 2013, with a follow-up releasing in 1990 that moved the timeline along to 2020. Since then, publisher CD Projekt Red - the company responsible for The Witcher video game series - announced it would be creating Cyberpunk 2077, which is set to release September 17th 2020.
R. Talsorian is also responsible for publishing The Witcher Roleplaying Game, which is a fantasy RPG made in collaboration with CD Projekt Red.
The core rulebook for Cyberpunk Red is now tentatively set to be completed sometime this June, with R. Talsorian stating that it would delay the rulebook further if it needed more work. It also teased that there would be a preview of the updated rules available next Friday.
Dicebreaker has reached out for further comment from R. Talsorian Games.