Asmodee has acquired Azul and Century publisher Plan B Games
Group purchase includes Next Move, Pretzel Games and Eggertspiele.
Board game publishing giant Asmodee announced on March 11th that it had acquired the Plan B Games publishing group, bringing it and three other publishers - Next Move, Pretzel Games and Eggertspiele - under Asmodee's banner.
Plan B Games is perhaps best known for colourful tile puzzler Azul, which has won several prestigious industry awards and racked up over two million worldwide sales. The Canadian-based publisher is also responsible for the Century trilogy of spice trading titles and Great Western Trail, which recently announced a revamped second edition coming later this year.
"I am delighted to see the Plan B Games family become part of the great Asmodee team," said founder Sophie Gravel in a press release. "Our goal remains the same: to offer unforgettable playing experiences, both through the depth of our gameplay and premium-quality materials."
Asmodee's own publishing pedigree includes best-selling board games such as pre-eminent hobby gateway Catan, seminal Eurogame Ticket to Ride and cooperative mainstay Pandemic - each from different labels previously brought under its umbrella. The company has made several recent moves to cement its position nearer to the lead of the tabletop publishing race by opening a dedicated branch in South Korea and purchasing Board Game Arena, a digital service for playing board games online that exploded in popularity through 2020.
Only Hasbro boasts a larger share of publishing rights with its claim to most of the classic titles one can find in a grandparent's cabinet or the odd cardboard box in the attic.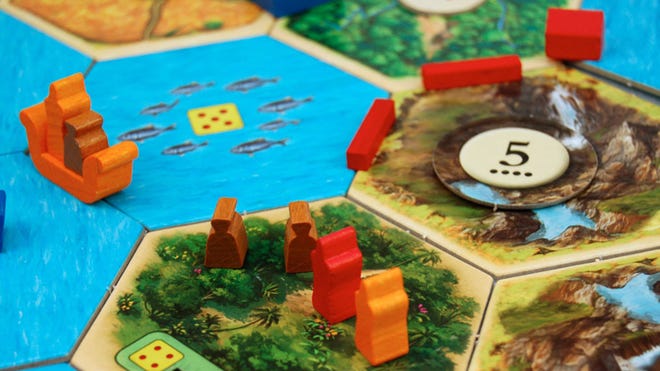 "The Plan B group has demonstrated, year after year, its creativity and sense of aesthetics in creating highly successful games such as Azul, which will naturally find its place among our pillar brands alongside the likes of Catan and Ticket to Ride," said Stéphane Carville, Asmodee Group's CEO.
Dicebreaker has reached out to Plan B and Asmodee for comment on the acquisition and will update this story with details as they become available.