Dixit, Dobble, Unlock! and more family board games released as free print-and-plays to download at home
Ink-credible news.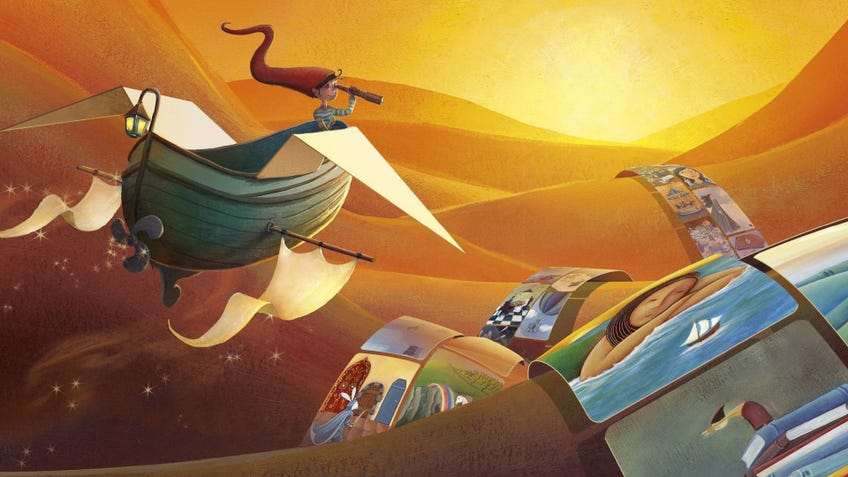 Mega-publisher Asmodee has released free print-and-play versions of some of its most popular family board games, including Dobble, Dixit and Unlock!
Six tabletop titles from Asmodee's line-up have been made available as print-and-play games that can be downloaded at home and played for free: Dobble, Dixit, Unlock!, Combo Color, Cortex and Timeline Classic.
The head of Asmodee, Stephane Carville, said in a blog post that the board games had been released online in response to the current climate of social isolation caused by the COVID-19 pandemic.
The free games can all be downloaded in PDF format from a new website that also include tutorial videos and other related content.
Dixit is a party board game in which players attempt to tell a story using a set of illustrated cards. Published by Libellud - creator of the similar visual storytelling horror board game Mysterium - Dixit sees one player laying down two cards and using a single word to describe the theme of their tale. The other players then secretly select and hand them a card they think best fits with that theme, before the storyteller reveals all the cards they've received and players vote on which they think best fits the story.
The bestselling of the print-and-play games is Dobble - known as Spot It! in the US - a family board game that has players laying down pairs of cards showing different symbols on them. The players must examine the cards in order to identify whichever symbol appears on both cards. The game includes multiple ways to play and is available in a variety of different forms, including a Disney board game version. Dobble was the UK's best-selling game of 2018, according to market analyst NPD, having shifted over a million copies in the country since its release in 2011.
Co-op board game Unlock!: Escape Room Adventures is also available to download for free. Similar to a physical escape room, Unlock! includes three different scenarios for players to tackle, each with its own set of puzzles that players must solve against the clock. Answers are entered into a free mobile companion app that tracks the solutions and time remaining, while physical cards are used to combine items, search for clues and explore each environment.
The other print-and-play games currently available to download are Combo Color, Cortex and Timeline Classic. Asmodee said it plans to release more free titles onto the website over the coming weeks.
Asmodee is the owner of several major board game publishers such as Z-Man Games - creator of co-op board game Pandemic - Catan Studio and Fantasy Flight Games, the maker of horror board game Arkham Horror and unique deck game Keyforge.
Its print-and-play releases follow several other games being made available to download and play at home for free during the continuing coronavirus lockdown, including party board game Love Letter: Sender - originally announced as an April Fool's Day joke - sci-fi co-op board game XenoShyft- released by Zombicide studio CMON and roll-and-write game Corinth from Ticket to Ride maker Days of Wonder.