Ticket to Ride maker's roll-and-write board game Corinth is now free to download
Get the GOAT.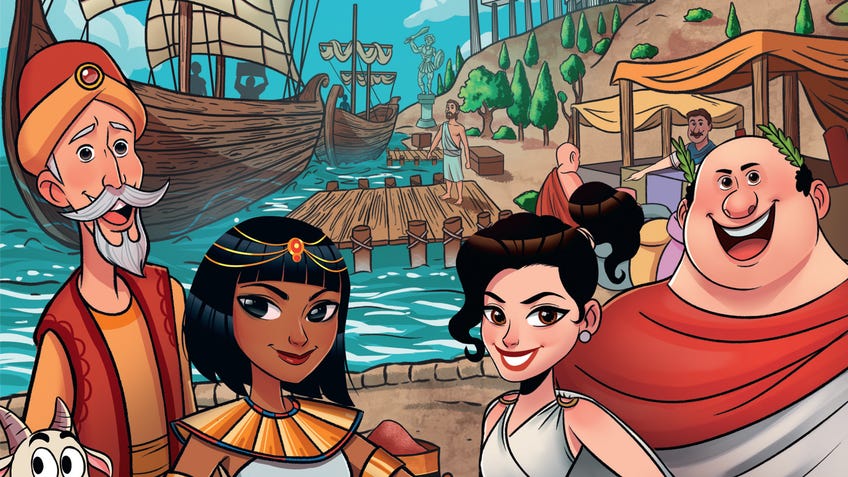 Corinth, the roll-and-write game from Ticket to Ride publisher Days of Wonder, has been released as a free print-and-play board game that you can download at home.
Released in 2019, Corinth is a spiritual sequel to Yspahan, designer Sébastien Pauchon's 2006 game about drafting dice to gain resources, trade goods and construct buildings for points. Yspahan was nominated for the top German Game of the Year prize - the Spiel des Jahres - as well as the French equivalent, the As d'Or.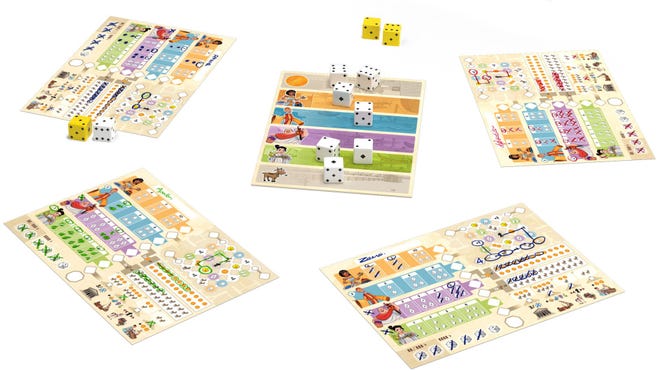 In both games, players take it in turns to pick dice, with the dice results determining which actions can be taken and how powerful those actions are. The dice are grouped into matching results and assigned to different actions on the board based on their value, meaning that not all actions will be available every turn. When a player takes an action, they take all of the dice on that space, allowing them to collect more gold and goats, deliver a greater number of goods to their shops (the primary way of scoring points), and move their steward around a grid in the corner of their player sheet, gaining extra resources and benefits.
The boxed version of Corinth included a stack of matching player sheets, 12 six-sided dice, the harbour board on which dice were assigned to the different actions and the rulebook.
Days of Wonder has now released a printable copy of the rulebook, harbour board and player sheet for players to download and play at home, needing just 12 dice to play the roll-and-write game in full.
To help you stay entertained during the lockdown we've decided to offer you a print and play version of Corinth!

You'll need:

die 12 dice
Download the files here: https://t.co/EY5KWE36HM

We hope that will bring you joy! #PnP #boardgames #corinth pic.twitter.com/41mbYy85yC

— Days of Wonder (@days_of_wonder) March 30, 2020
The publisher said that it was releasing the free print-and-play board game of Corinth in response to the ongoing global COVID-19 lockdown. Whether the print-and-play game will remain available to download for free after the Coronavirus crisis has ended is unclear.
Corinth is the latest board game to be released for free as part of the tabletop industry's response to COVID-19, including: