Keyforge, Arkham Horror and X-Wing publisher Fantasy Flight Games delays all upcoming releases as result of COVID-19
All games pushed back by at least a month.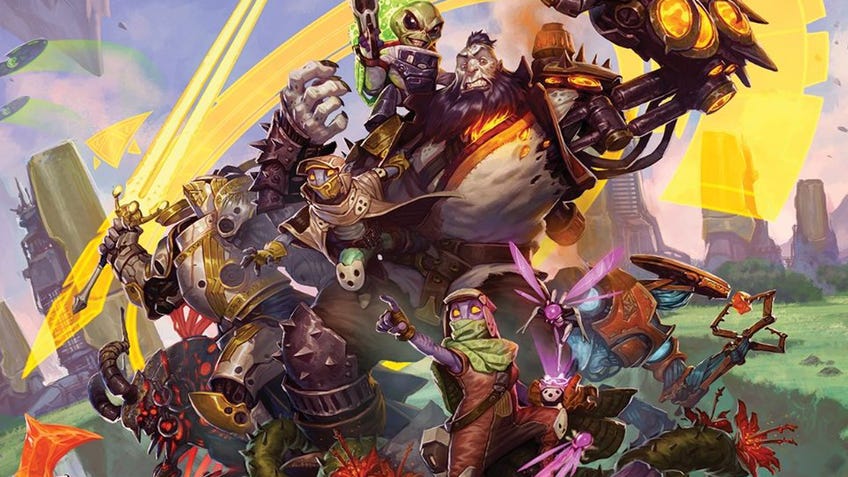 Fantasy Flight Games, creator of unique deck game Keyforge, the Star Wars X-Wing Miniatures Game and the Arkham Horror horror board game series, has announced plans to delay all of its upcoming board game releases.
According to a blog post on the company's website, the delay is in response to the recent closures of non-essential businesses across the US, as efforts to prevent the spread of the COVID-19 pandemic continue. Although Fantasy Flight plans to keep its online store open during this delay period, it confirmed it will adjust its release schedule over the next month - as retailers may no longer be able to receive and sell its games whilst social isolation measures are in place.
The postponement of planned releases until at least the end of April 2020 will have a "cascading effect" of a month's delay on all future Fantasy Flight releases as well, with any titles set to launch in May being pushed back until June, June releases now coming out in July and so on.
Among the upcoming board games affected by the delay is the latest expansion for co-op board game Lord of the Rings: Journeys in Middle-earth, Shadowed Paths, and the Doctor Strange Hero Pack expansion for Marvel Champions: The Card Game. Both titles are now set to release in June rather than May.
Other Fantasy Flight titles with upcoming board game releases planned for 2020 include living card games Arkham Horror: The Card Game and Legend of the Five Rings: The Card Game, as well as Star Wars miniatures game X-Wing.
Fantasy Flight has clarified that the delay is currently only in effect across the US branch of the company, with retailers and distributors in other countries potentially having different policies regarding upcoming board game releases. Dicebreaker has contacted Asmodee UK, the company's UK division, regarding any delay to UK releases and will update this story as necessary.
The delay could potentially affect the recently revealed Arkham Horror: The Card Game Starter Decks - introductory card packs designed to enable new players to get into the living card game. The starter decks were set to release sometime in Q3 2020, but may be pushed back until later in the year.