Fantasy Flight suspends all X-Wing, Keyforge and Legend of the Five Rings organised play in wake of COVID-19
In-store events postponed until September.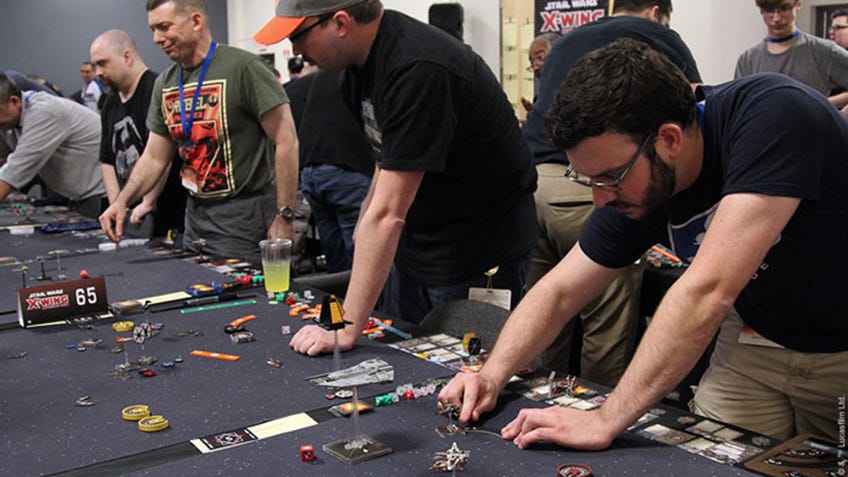 Publisher Fantasy Flight Games has cancelled or delayed all of its upcoming organised play events and tournaments due to the coronavirus pandemic.
The decision made in the wake of COVID-19 safety concerns means that all in-store organised play will be postponed until the beginning of September, with bigger competitions for titles including unique deck game Keyforge, Star Wars board game X-Wing and living card game Legend of the Five Rings: The Card Game suspended until the end of July.
Keyforge's Vault Tours, the X-Wing Open Series and the Legend of the Five Rings Kotei Series will be "rescheduled when possible", Fantasy Flight said, adding that the events would only take place once medical experts declared public gatherings safe to hold once again.
Among the events cancelled and delayed are a Vault Tour, X-Wing tournament and Legend of the Five Rings competition due to take place at the Origins Game Fair convention in June. Origins' organisers recently announced that the entire show would be delayed to October as the result of the ongoing COVID-19 crisis, with "virtual convention" Origins Online replacing the original summer dates.
Fantasy Flight's announcement follows similar steps by Magic: The Gathering and Dungeons & Dragons maker Wizards of the Coast to delay Magic: The Gathering tournaments, move its in-store Friday Night Magic event online and adjust the restrictions around the pre-release for latest set Ikoria: Lair of Behemoths due to the coronavirus.