US tabletop event Origins delayed to autumn, 'virtual convention' to be held this summer
Decision made in light of COVID-19 pandemic.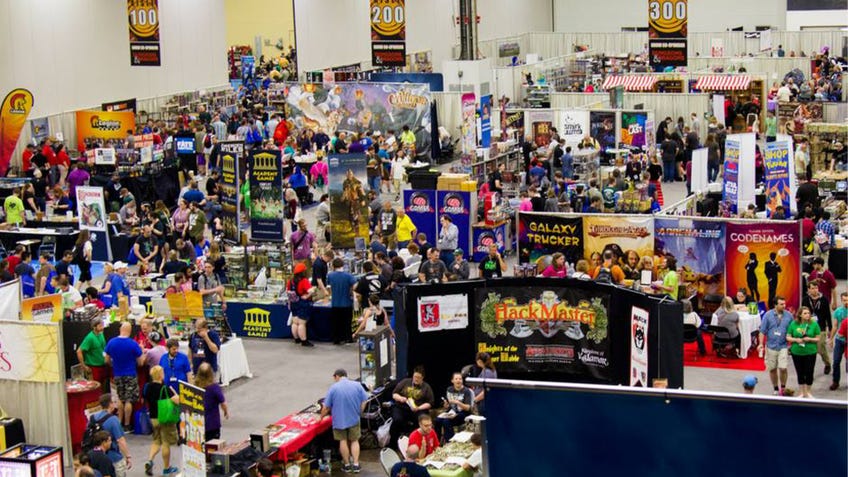 Origins Game Fair, one of the biggest tabletop conventions in the US, will no longer take place this summer as the result of the continuing coronavirus pandemic.
Originally planned for June 17th to 21st, Origins will now take place from October 7th to 11th 2020. The new dates mark the first time that Origins has been held in the autumn since the show emerged in 1975.
GAMA executive director John Stacy said in an statement that the decision was made in light of the "current health situation" surrounding COVID-19. The announcement indicated that the October show would continue to be held in the original venue of the Greater Columbus Convention Center.
In place of the summer show, event organiser GAMA - the Game Manufacturers Association - will hold an "online gaming convention" from June 19th to 21st called Origins Online.
Origins Online 2020 is described as being "a fully virtual convention" that will let 'visitors' play demos of board games, buy games and merch, and attend virtual workshops and seminars featuring game designers, artists and authors.
Details of how the virtual event - which is said to include an "Exhibit Hall" and hundreds of participation games - will be held and how people will be able to take part are yet to be revealed. GAMA said further information would be released "soon".
Origins Game Fair also includes the Origins Awards ceremony, which hands out prizes to board games, tabletop RPGs, collectible games, accessories and more as decided by the voting jury of the Academy of Adventure Gaming Arts & Design. This year's Origins Awards nominations include Alien: The Roleplaying Game, the second edition of fantasy tabletop RPG Pathfinder and Star Crossed.
It's yet to be confirmed whether the Origins Awards will take place as part of Origins Online in June or during the revised Origins Game Fair later in the year.
Origins is the latest tabletop event to be affected by the ongoing COVID-19 crisis, following the shift of Magic: The Gathering pre-release events and Friday Night Magic online, the cancellation of Yu-Gi-Oh! TCG World Championships and qualifiers, and the postponement of June event UK Games Expo into August.