New owner of Sub Terra 2, Alba and other board games from troubled UK studio Inside the Box confirms plans for burned Kickstarter backers
Naylor Games acknowledges it's 'making the best of a bad situation' as backers asked to pay shipping again or donate money from missing games to charity.
The UK tabletop publisher that took control of defunct studio Inside the Box's assets - including co-op board game sequel Sub Terra II and ambitious gamebook Alba - has revealed its plans to try and fulfil Kickstarter backers' missing games, albeit with a less than ideal solution.
Inside the Box Board Games was declared to be insolvent and in the process of liquidation in late February, following accusations of unpaid staff, missing wages and owed redundancy pay worth "thousands" at the start of the year.
The London-based board game maker had previously raised over £1.1 million on Kickstarter across eight successful crowdfunding campaigns for projects including 2017's co-op board game Sub Terra and its sequel - which together amassed more than £600,000 - and open-world gamebook Alba, backed to the tune of almost £273,000 by over 10,000 people in February 2021.
However, at the time of its liquidation, many Kickstarter backers were still left without copies of the games they had backed years earlier, including Sub Terra II: Inferno's Edge, Alba, narrative puzzler CryptX and underwater worker-placement board game Aquanauts.
On March 31st, Inside the Box announced that its assets - including remaining stock of its games and the rights to its IP - had been acquired by fellow UK indie publisher Naylor Games, known for property-building board game Magnate: The First City.
Naylor Games has now revealed its initial plans for the newly-acquired Inside the Box assets, as well as detailing its efforts to get missing games to Kickstarter backers left empty-handed by Inside the Box's collapse.
CEO and Magnate designer James Naylor confirmed that while Inside the Box will cease to exist as a company, with the money raised by its liquidation being used to pay back staff, tax and other debts, the label's name would remain - for now - an imprint under Naylor Games "while we decide its future". Naylor added that no Inside the Box staff would move to Naylor Games as part of the acquisition, reiterating that the publisher had purchased the studio's assets rather than the company itself.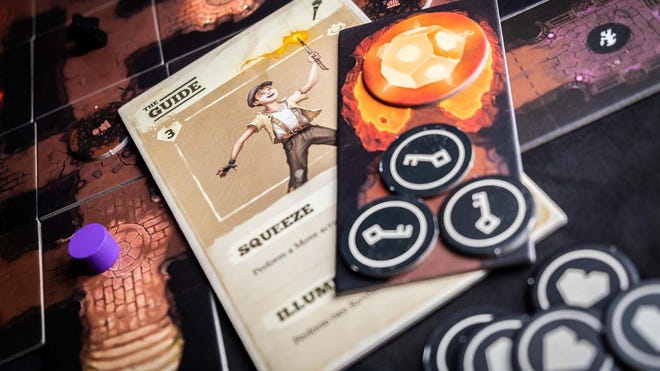 Naylor acknowledged that backers of Sub Terra II, Alba, CryptX and Aquanauts had been left "rightfully frustrated and angry" by their unfulfilled Kickstarter pledges, promising to "try to make this as right as possible" while setting "realistic expectations" about what the possible solution could be.
Naylor revealed that, while not every add-on offered via the Kickstarter campaigns was manufactured before Inside the Box's demise, English-language copies of Sub Terra II, CryptX and Aquanauts - along with expansions and reprinted copies of the original Sub Terra - had been produced, but not shipped to backers.
Naylor said that the existing stock allocated for backers had been safeguarded, so backers would not need to pay for the same games twice. However, the publisher said that backers would need to pay for shipping again in order to receive their games, as Inside the Box had "consumed" the previous money paid for shipping fees.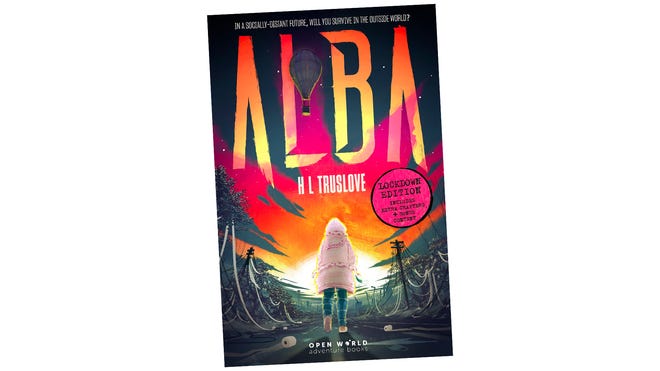 The publisher offered an alternative option for backers to donate the value of their games, with money raised by the sale of any donated games split between charities and Naylor Games to help cover the cost of handling fulfilment of the missing games.
"I know for many this will be far from an ideal situation," Naylor admitted, citing the publisher's relatively modest resources and need to remain sustainable as reasons that it couldn't simply cover the shipping costs itself.
"Morally, backers should simply have got what they ordered from ITB when it was still a going concern: it's that simple. But as the new owners of all of ITB's stock I do hope we can make the best of a bad situation for backers."
While shipping the printed games is possible for Inside the Box's board game projects, Naylor Games said that the situation was different with regards to the studio's open-world adventure book Alba.
"There is - to our knowledge - no Alba stock at all," Naylor wrote. "This was a much loved concept that deserves to see the light of day in physical form one day, but the journey there will be much longer and less certain."
Naylor said that the new publisher had contacted the gamebook's original creative team, with the hopes of exploring future options for the project. The company added that it also intends to work with the designers of Inside the Box's other titles.
Naylor Games said that it would announce more details about its plans to fulfil Kickstarter backers in the coming weeks, along with information on the future of Inside the Box's games.