Pathfinder RPG publisher confirms stance on the use of AI artwork and writing
"Customers expect a human touch."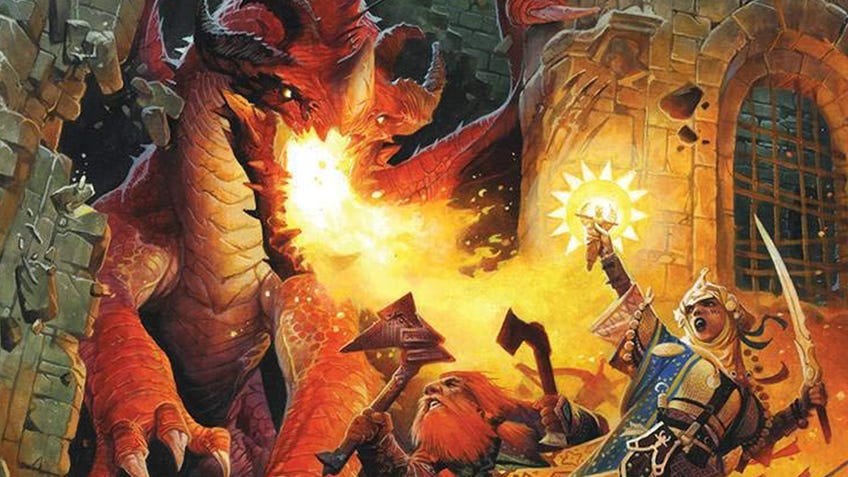 The publisher responsible for the Pathfinder roleplaying game series, Paizo, has confirmed its stance on the use of AI artwork and writing.
In a statement released via the company's official Twitter account, Paizo has confirmed that it will not accept artwork nor written submissions that have been created using AI programs. The statement references the recent uptick in the use of "algorithm-generated imagery and text," as well as highlighting the various "ethical and legal issues surrounding 'AI art' and writing prompt programs."
Paizo noted the "serious threat" that AI art and writing programs poses to the "the livelihoods of partners," who have worked with the tabletop roleplaying game studio in the past, as well as those who continue to work with it now. The seriousness of the threat posed by AI art and writing programs "demand" that the company take a "firm position against the use of this technology in Piazo products."
Watch on YouTube
Liv recommends 9 fantasy roleplaying games that aren't D&D.
According to the studio, its customers expect a "human touch" to its releases, with the company stating that customers can be sure that the Paizo products they purchase have been made by "human professionals." The company will be adding new language to its creative contracts that stipulate that anything submitted must have been created by a human. Paizo plans to include confirmation in the FAQs of both its Pathfinder and Starfinder Infinite programs – which are marketplaces featuring homebrew TRPG content – that AI-generated content will not be permitted.
Paizo clarified that "so long as the ethical and legal circumstances surrounding [AI programs] remains murky and undefined," the studio will be "unwilling" to associate its brands with the technology. Furthermore, the company stated that it did not have any plans to feature AI-created work in the "foreseeable future."
The first episode of Dicebreaker's own RPG actual play series, Storybreakers.
The RPG company's statement follows a similar press release provided by Chaosium – the publisher responsible for releasing horror roleplaying game Call of Cthulhu – late last year that confirmed it would not be accepting any submitted artwork made using AI programs. Chaosium stated that it had updated its art contract templates and policies, to include a rule that AI artwork cannot be submitted and must have been made by "a human artist who can vouch that they created the piece."
Chaosium – unlike Paizo – did not include specific reference to AI-generated writing, which has also been on the rise alongside AI artwork, within its statement: though there's no definitive answer as to why.