Call of Cthulhu studio refuses to use AI art in its future releases
Over ethical and legal concerns.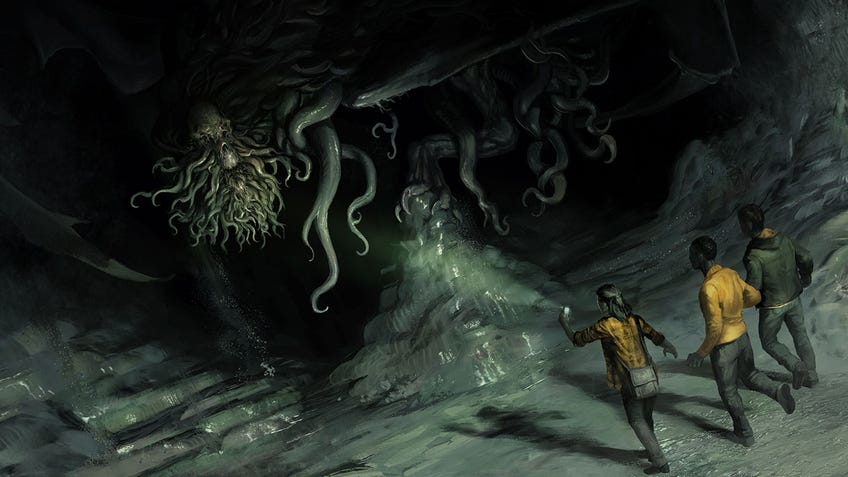 Chaosium, the publisher behind the Call of Cthulhu tabletop roleplaying game, has confirmed that it refuses to use AI art in its future releases.
In a press release sent last month, Chaosium has updated its art contract templates and policies to include a provision – or rule – that AI art cannot be used to create artwork featured in its upcoming releases. All artwork submitted to Chaosium must "be the product of a human artist who can vouch that they created the piece, and it does not unlicensed derivative use of someone else's work."
Chaosium has expressed a concern surrounding the "ethics of AI art and its impact on the livelihoods of artists," as well as the "ability of artist to maintain control over use of their creations." Besides this, the tabletop RPG publisher has also highlighted that fact that "there is a significant chance that the US courts will […] declare that AI art violates the copyright of artists." Chaosium further commented on the possibility that the EU will pass legislation prohibiting the existence of the webscraping programs that enable the creation of AI artwork.
Matt, Wheels and Liv play Call of Cthulhu with Mike Mason live at EGX.
AI artwork has become a contentious issue due to the technology behind the practice needing to 'scrape' for images online, including existing artwork by other artists. AI programs use the elements acquired by other images that match the user's search terms to create an image, which could be used without the knowledge of the artists responsible for the scraped artwork.
Besides the issues surrounding unacknowledged copyright, AI art also raises the question of whether human artists will be cast aside in favour of an algorithm that doesn't require payment nor time. Designers such as Raph D'Amico, the creator of horror RPG The Zone, have turned away from using AI artwork in response to the many ethical and legal problems surrounding the use of AI art in tabletop games.
Wheels explains how Call of Cthulhu is more popular in Japan than D&D.
Though Chaosium is best known for publishing the horror roleplaying game Call of Cthulhu – which has players becoming hapless investigators in a world threatened by otherworldly beings from beyond the stars – the studio is also responsible for releasing other TRPGs such as the Runequest RPG and the King Arthur Pendragon series.
Chaosium has stated to players and game masters that they can "be confident" that all the artwork featured in its products have been created by human hands.