Dead of Winter spiritual sequel Gen7 is 50% off in Plaid Hat board game sale
As well as Comanauts, Super Punch Fighter and Crossfire.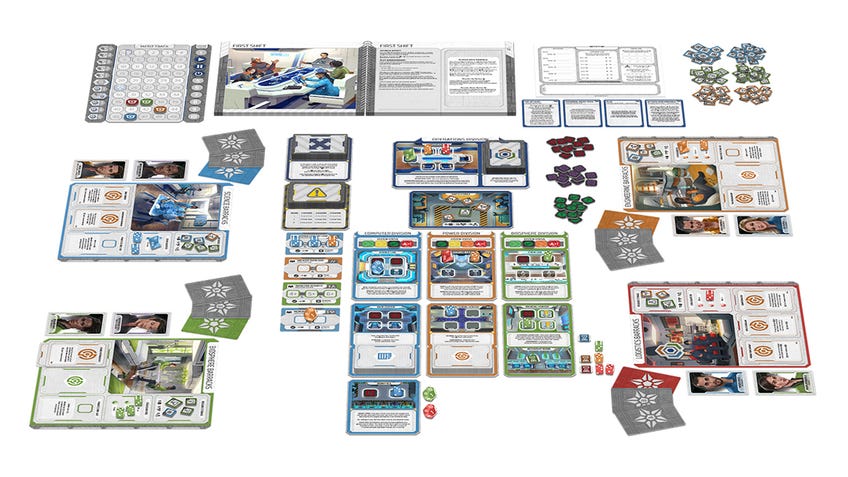 Several tabletop titles from publisher Plaid Hat Games, including the spiritual sequel to Dead of Winter - Gen7 - are currently available at a 50% discount.
Due to the upcoming release of Summoner Wars: Second Edition, Plaid Hat is running a sale of several of its previously published titles in order to make space for the fresh stock of the card-battling board game.
Amongst these discounted board games is Gen7, now priced at $49.95 (£35), a co-op title that's part of the Crossroads series which began with the release of the beloved horror game Dead of Winter. Designed by Steve Nix - who also created the pirate card game Salawag! - Gen7 is set in the far future, when Earth has finally been stripped of all its resources and humans have left its surface in search of a new home in outer-space. Six generations since the migration, humankind finds itself on a space-faring vessel heading towards its eventual destination, until something throws a spanner in the works.
In Gen7, three to four players must work together as the newest command team of the spaceship in order to ensure that humanity doesn't slip into extinction. Throughout the game, players will be expected to make choices that will affect the narrative, with the potentially challenging moral decisions stretching the command team to their limits. Players will need to travel across the ship to keep it on-course, whilst unearthing the secrets behind this newest threat to humankind.
Players can also get the board game's expansion, Gen7: Breaking Point, for $17.45 (£12) - which increases the title's player count up to six and introduces additional storylines to experience. The expansion even includes a competitive mode for Gen7.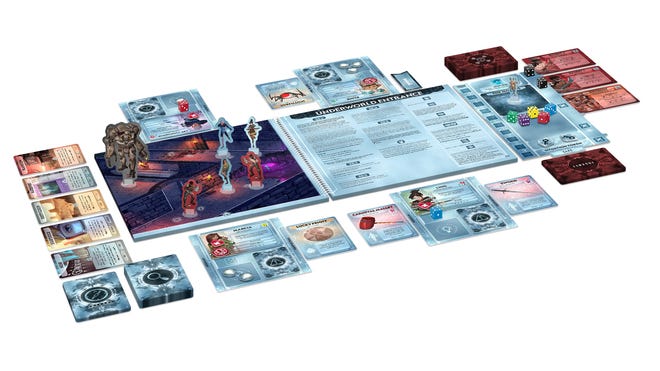 Another title featured in the Plaid Hat sale is Comanauts, a board game by Jerry Hawthorne - the creator of Mice and Mystics - for two to four players about saving a genius stuck within a coma. Dr Martin Strobal was about to save the world using his Mobius Ring, however, his subconscious is now causing a black hole to terrorise the world. Players become comanauts who must enter the doctor's mind in order to rescue him from his nightmares. This co-op board game sees players exploring various dream spaces in order to vanquish the demons haunting Dr Strobal's mind.
Other games featured in the sale from Plaid Hat include Super Punch Fighter, a video game themed board game priced at $19.95 (£14) that has players controlling a cast of warriors in an all-out brawl, the social deduction Spector Ops spin-off Crossfire - currently $7.45 (£5) - and Neon Gods, a board game inspired by '80s future gang movies that costs $29.95 (£21).
The Plaid Hat Games sale is live until April 30th.