After just two years of releases, Story Machine Games closes its doors
In response to the economic impact of the COVID-19 pandemic.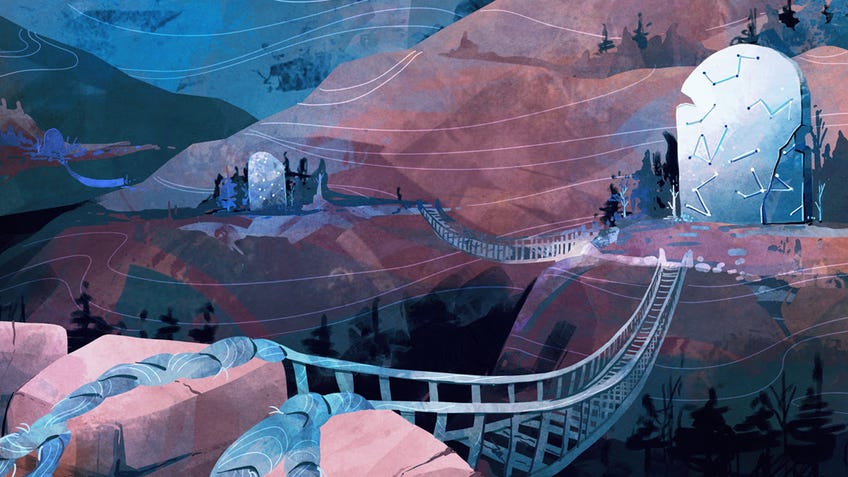 Story Machine Games, a publishing company that was launched in 2019, has announced that it is permanently closing down.
In a newsletter sent by the studio, Story Machine Games confirmed that it would soon be closing its doors due to the "economic impact of the COVID pandemic". Story machine has yet to confirm when it will be officially shutting down, but the studio is currently running a sale on its remaining stock and is offering a selection of new content for several of its games that can be downloaded for free - including a promo pack for Sacred Rites called Myths & Monsters, a Stars & Streets promo pack for Rosetta: The Lost Language and an Uncertain Employment promo pack for Danger Park.
Myths & Monsters will add two new game variants and 18 rite cards to Sacred Rites, whilst Stars & Streets provides Rosetta players with 10 additional inscriptions and two new locations to try. The Uncertain Employment pack includes a brand new mechanic for players to use in their games of Danger Park - granting players the option to employ people to work in their parks, thereby providing new abilities for them to use - as well as a new ride card and six improvement cards.
Danger Park was the latest, and last, title put out by Story Machine - after being initially announced early in 2020 - and sees two to four players attempting to build and manage a successful amusement park despite the many potential hazards customers could encounter during their visit. Announced in the summer of 2020 and released later that year, Sacred Rites is a social deduction game that was inspired by the horror film Midsommer and has players becoming members of a pagan cult attempting to separate the true believers from the outsiders.
Other titles released by Story Machine include the aforementioned Rosetta: The Lost Language - a co-op game about deciphering written languages - and 12 Parsecs, a dice-rolling game about escaping a planet before a supernova occurs.
The current sale on the Story Machine Games website will continue until May 15th, when the studio's online store will be shut down for good.