A Feast for Odin, Terra Mystica and more will be published in English by original studio Feuerland Spiele
Language rights relinquished by Z-Man Games.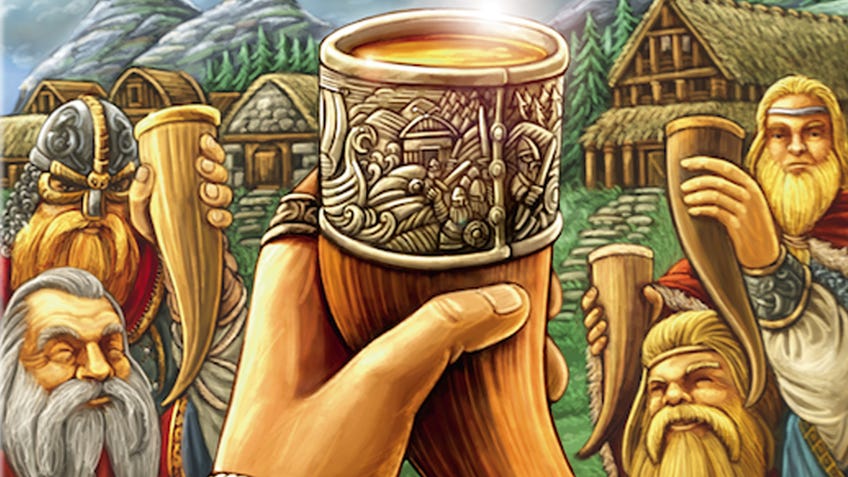 Feuerland Spiele, publisher of A Feast for Odin and Terra Mystica, has reacquired the rights to release its own board games in English.
In 2012, Pandemic and Carcassonne maker Z-Man Games gained the rights to publish a selection of Feuerland Spiele titles in English and French-language versions - including Uwe Rosenberg's Viking epic A Feast for Odin and strategy board game Terra Mystica - after the company was approached by the German publisher to distribute its titles overseas.
Since then, Feuerland Spiele has grown into a larger company with a greater collection of board games and, as such, decided to reacquire the rights to publish its titles in English and French.
These newer board games include co-op board game Fuji - designed by Wolfgang Warsch, creator of party board game The Mind and beginner board game The Quacks of Quedlinburg - an 1851 World's Fair-inspired title called Crystal Palace and interplanetary exploration board game Magnastorm, all of which were published in English by Feuerland Spiele itself.
A Feast for Odin, Fields of Arle and Lowlands will continue to be distributed by board game giant Asmodee - the owner of Z-Man - in the US, with Terra Mystica and its expansions, as well as the series' sci-fi spiritual successor Gaia Project, to be handled by Capstone Games - the company behind Watergate, Pipeline and train board game Irish Gauge - in North America.
Aside from publishing Feuerland Spiele board games, Z-Man Games is known for releasing titles such as co-op board game Pandemic and its legacy board game spin-off series Pandemic Legacy.
The next entry in the Pandemic series, Pandemic: Hot Zone - North Americah, was recently leaked ahead of its official reveal despite Z-Man Games delaying announcements for all upcoming board games in the series in response to the COVID-19 crisis. Designed by Matt Leacock - the creator of the co-op board game series - Pandemic: Hot Zone - North America sees players tackling a smaller and faster version of the original game.
The new release dates for A Feast for Odin, Fields of Arle and Lowlands are yet to be confirmed, with the Capstone Games website listing Terra Mystica and Gaia Project as releasing sometime in winter 2020.