Essen Spiel 2023 Day 3: News, reveals and previews live from the world's biggest board game convention
We roll into a weekend of gaming at the massive Germany tabletop event.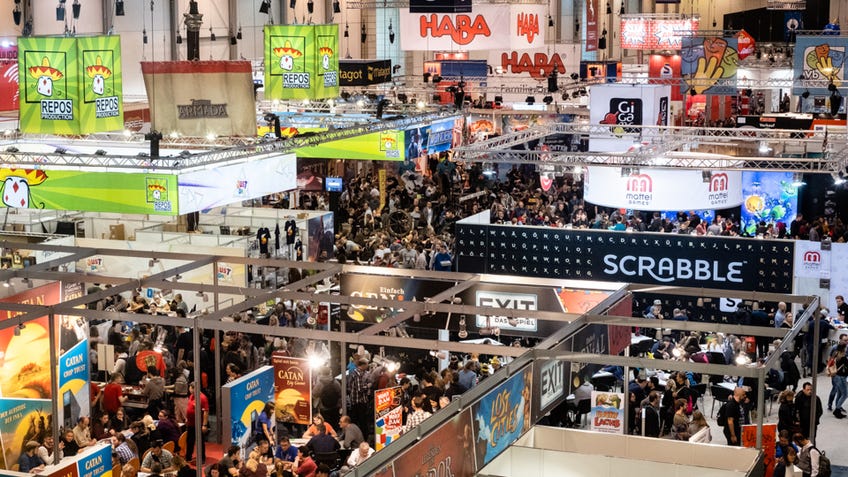 It's the third day of Essen Spiel 2023 - and, if past years are anything to go by, the busiest day yet! Saturday tends to see the show floor packed with tends of thousands of board game fans, all looking to pick up the latest hotness and try before they buy.
We'll be wading our way through the crowds of players and games alike to find even more must-play hits from this year's convention, posting what we find - and what we think - in the feed below.
Let us know what you're excited to see, or anything you want to know more about, and we'll see if we can track down some extra details for you on our travels around the Messe Essen.
You can find our rounds-ups from Thursday and Friday here, with our feed for Day 4 (Sunday) ready to be filled with gaming goodness tomorrow on the last day of Essen Spiel 2023. For now, onto today's highlights!
---
Essen Spiel 2023 - Day 3 LIVE!
Our live coverage of this event has finished.
Waiting for the weekend? Us too! We'll be posting our Saturday updates from Essen Spiel right here!
We live to Prey Another Day
Co-designed by Village Rails co-creators Matthew Dunstan and Brett J Gilbert, Prey Another Day is a simple card game where players must hunt their way to survival.
Each round has players secretly selecting a card from their identical hand, with each one being numbered five to one. Throughout the round, players go through each card - starting with one - and see whether anyone has chosen it.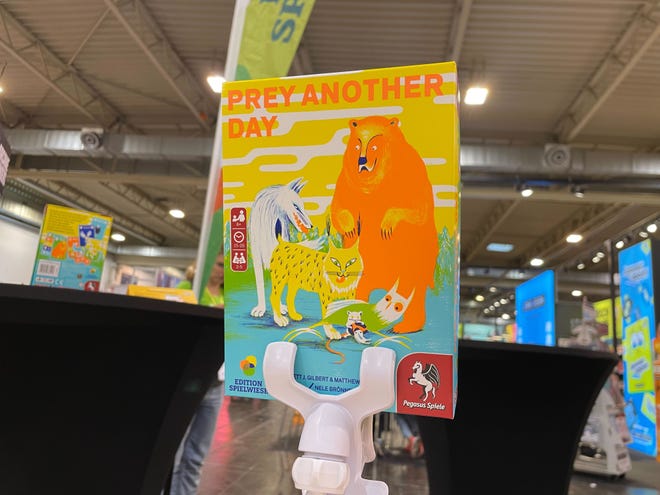 If multiple players have chosen the same card, nothing happens. However, if a single player has picked a card, they're able to ask whether anyone has played a card of a higher number. Any players who have played a higher-numbered card are removed from the game.
Players who have survived a round or 'eaten' another player score points. After three rounds, the players add up the total of the cards they've played and whoever has the highest total number earns points. Whichever player has the most points by the end of the game is the winner.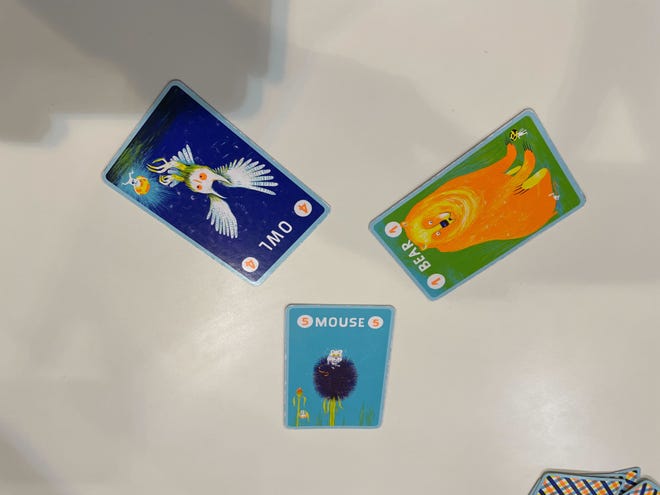 The art for Prey Another Day is incredibly striking, with the gameplay being a fast-moving, bluffing and deduction experience.
If you're at a convention with Maddie Cullen and someone tells you there's a spiritual successor to Flamecraft available to demo, you best believe you'll be on that table before noon. Critter Kitchen is the brand new, and equally adorable, design from Lucky Duck Games that swaps out artisan crafts for fine dining!
With more art from the incredible Sandara Tang, you'll be sending your adorable little anthromorphic chefs out to nab ingredients for your restaurant. They'll have varying quality with which to submit your prize dishes so you'll need to send your speediest chefs if you want picking priority. But the faster the chef, the less they can carry! It's a very sweet game, much faster and maybe a little meaner than Flamecraft. And it's hitting Kickstarter very soon!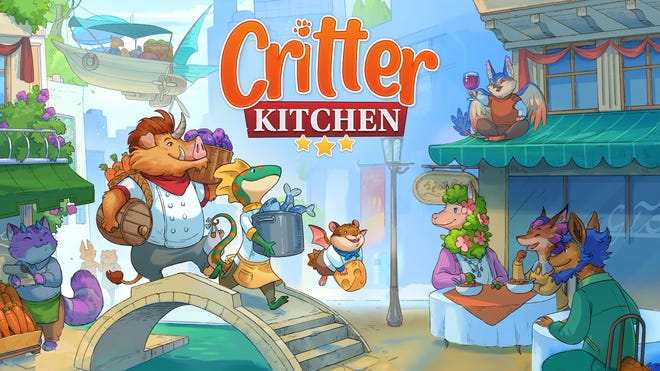 Maddie and I sat down for a game of Waterfall Park which is the new and colourful reskin of old classic, Chinatown. The slightly dodgy old theming is swapped out for a whimiscal themepark instead. Players will be building circuses, carousels, and bowling alleys around the park. You'll get randomly assigned spaces and some random buildings to pop on them as well. And that's when the fun begins. Players can now freely trade between eachother; spaces, building tiles, your own points, it's all legal! It's a pretty fast and brutal bit of negotiation that rewards the inner salesman in us all.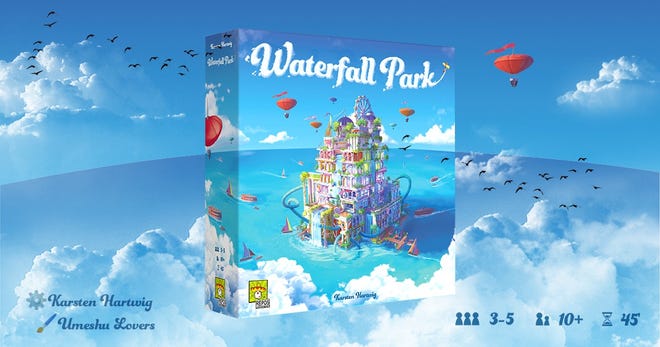 Last night we cracked out Gap, a very simple card game that fits right alongside the likes of 6 nimmt as being quick, easy to learn and absolutely ruthless.
The whole game is built on a fun scoring twist. You're collecting sets of cards in colours, but your final score is equal to your biggest set minus your smallest set - so you want that gap to be as big as possible. Manage to get exactly the same number of cards in two or more colours, though, and you'll add them all together - meaning that it can be worth the risk to keep the gap as small as possible.
Those cards have numbers from 0 to 9 (they mean nothing for scoring), and you play one from your hand on your turn. There are four cards (to start with) in the middle. If your card has the same number as any of the cards in the middle, you take all the matching cards (regardless of colour). If you don't match but your card is adjacent to one or two numbers (such as a 6 between a 5 and a 7), you take one each of your neighbours. You also keep your own card in both cases. If you don't match and aren't adjacent, your card gets added to the row instead.
That's it - the first to a set number of points wins (it changes depending on how long you want to play). But the simple rules quickly give way to entertaining moments where you play your rivals - or yourself - into a corner, being forced to take cards and ruin your carefully managed sets.
It's great fun, and exactly the kind of thing that will tickle those who love the savage cardplay and risk-reward of 6 nimmt. Plus, it's super quick and very small. A great little package!