Watch us play Cyberpunk Red with co-designer Cody Pondsmith next week at PAX Online!
Then learn how to run an amazing RPG session with tips from roleplaying experts and star GMs.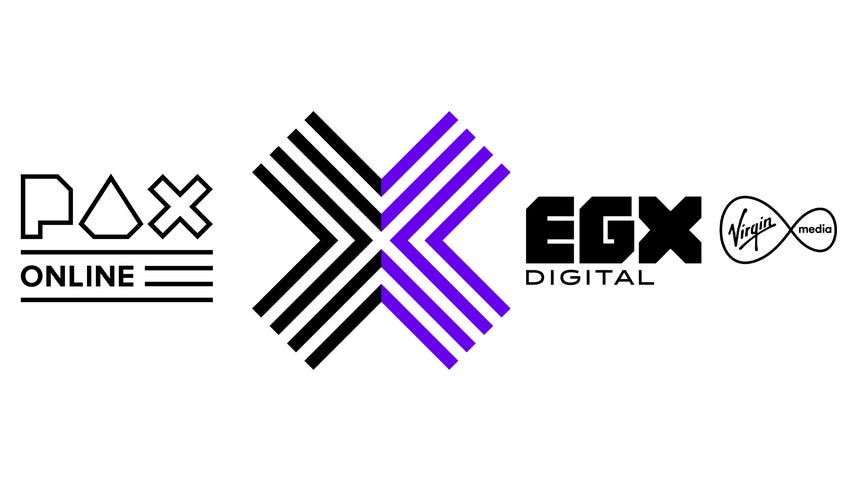 PAX Online is now fewer than 10 days away, and we're excited to announce where you can catch the Dicebreaker team during the online event extravaganza.
PAX Online is taking place from September 12th to 20th alongside EGX Digital, replacing the physical West US, Australia and UK conventions cancelled due to the COVID-19 pandemic. Both PAX and EGX are organised by ReedPop, the company that owns Dicebreaker.
The virtual conventions will see a whopping nine days of talks, panels, community sessions and game demos available for free around the clock via the PAX Online x EGX Digital website, as well as an official Discord server you can hop into if you're looking to to chat with other attendees and some exclusive merchandise up for grabs. (Keep your eyes peeled for the reveal of some Dicebreaker-related goodies in the not-too-distant future.) In short, everything you'd expect from the usual PAX and EGX shows, but on your computer screen.
That includes the Dicebreaker team. In place of our usual appearances in person at PAX and EGX, we'll be beaming some entertaining tabletop goodness directly into your homes during both PAX Online and EGX Digital.
On Saturday September 12th from 12pm PT (8pm BST) on the PAX2 stage, we'll be joined by Cyberpunk Red co-designer Cody Pondsmith for a special playthrough of the RPG, ahead of the launch of its full core rulebook and video game Cyberpunk 2077 later this year.
If you caught our previous session of Cyberpunk Red's Jumpstart Kit with Cody from last year's PAX Unplugged, you'll know that you're in for a treat - expect futuristic tech, daring heists, dangerous foes, car chases and things to get messy, quickly.
Then, on Friday September 18th from 11:15am PT (7:15pm BST) on the PAX1 stage, the Dicebreaker team will be offering their advice on how to run an amazing tabletop RPG session.
Whether you're just learning the ABCs of RPGs or have been playing for a while and are wondering how to step up your GMing, we'll have some handy tips on making your next session unforgettable. What's more, we'll be joined by some star GMs, RPG designers, content creators and fans to tell us their own memorable moments from roleplaying.
There are plenty more tabletop sessions happening throughout PAX Online x EGX Digital, including Cyberpunk creator Mike Pondsmith opening the show on September 12th at 10:15am PT (6:15pm BST) and talks on everything from teaching complex board games to playing tabletop RPGs over the internet.
Outside of the tabletop, legendary skateboarder Tony Hawk will be a commentator for a special Tony Hawk's Pro Skater 1 + 2 tournament, Sid Meier - of Sid Meier's Civilization fame - will look back on his career in video games and actors behind video game Overwatch will answer fan questions in a Q&A panel - and that's to name just a few of the things taking place throughout the show.
Head over to the PAX website to see the full PAX Online schedule - and keep your eyes peeled in the coming weeks for details on our plans for EGX Digital!