D&D creator Gary Gygax's son, Luke, is writing an adventure for dungeon-crawler Bardsung
He joins a host of other decorated writers contributing original stories.
Bardsung, the classic dungeon delve-turned-board game, has announced another guest writer as part of its Kickstarter stretch goals. Luke Gygax, son of the late Gary Gygax, will contribute an adventure included in the core game when it ships. Gary Gygax co-created Dungeons & Dragons with Dave Arneson while working at TSR.
Designed by Steamforged Games, publisher of Dark Souls: The Board Game, Guild Ball and Godtear, Bardsung sends a party of up to five players against a procedurally generated dungeon built as they explore. The combat is meant to simulate the excitement and strategic decision making of classic pen-and-paper RPGs, and the name references the ultimate goal of living through a story worth bardic retelling.
Steamforged previously announced a host of other guest writers providing narrative content, such as Rhianna Pratchett, Ian Livingstone and Sara Thompson. A quote from Gygax in a press release hints at a possible undead theme to his adventure.
"I loved playing Dungeon! with my father as a lad, and I see Bardsung as a descendant in the same tradition," Gygax said. "Make your offerings to Hurna for strength to sustain you and ward yourself against the lifeless children of Dark Daghda, for you will feel their cold clutches…"
Spooky!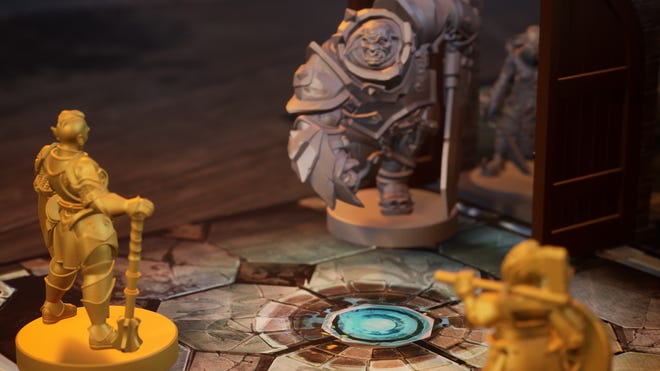 Gygax is a military veteran who currently runs GaryCon, a celebration of his father and his influence in the tabletop space. It's held annually in Wisconsin.
Dicebreaker previously reported on Bardsung's successful Kickstarter campaign, which surpassed its funding goal in just over an hour. The project remains open until November 27th and has already made plans for future guest authors.