Bardsung will include adventures from Tomb Raider writer, Fighting Fantasy co-creator and D&D combat wheelchair designer
Rhianna Pratchett, Ian Livingstone and Sara Thompson to pen scenarios for upcoming roguelike board game.
A trio of big-name guest writers have been announced for Bardsung, the upcoming dungeon-crawler from Dark Souls: The Board Game, Godtear and Guild Ball studio Steamforged.
Revealed by Dicebreaker in September, Bardsung is said to be a narrative-focused 'roguelike' board game, with players delving into procedurally-generated dungeons filled with random story events. According to its designers, the game and its fantasy world are guided by the players' branching decisions, allowing a 'choose your path' feeling similar to Choose Your Own Adventure gamebooks.
Contributing a campaign will be video game writer Rhianna Pratchett, known for the rebooted trilogy of Tomb Raider games, as well as Heavenly Sword, Mirror's Edge and other video games, films, books and comics. Pratchett's campaign will feature a complete storyline, as well as an adventure penned by the writer.
Bardsung's campaigns offer a series of choices to the players, with each choice leading the party toward a different instanced adventure with its own story and decisions. Adventures are then made up of smaller separate encounters, involving the players exploring and fighting their way across the map in a single session.
Joining Pratchett in writing an adventure for the upcoming game is Ian Livingstone, co-founder of Warhammer maker Games Workshop and co-author of the Fighting Fantasy series of gamebooks, including The Warlock of Firetop Mountain and Deathtrap Dungeon.
The third guest writer announced for Bardsung so far is Sara Thompson, the roleplaying designer and author who released an acclaimed set of rules for a Dungeons & Dragons 5E combat wheelchair earlier this year. The combat wheelchair was later turned into a set of miniatures by Steamforged sculptors Russ Charles and Tom Lishman. Thompson has also contributed to tabletop RPGs including The Witcher as a designer and consultant, specialising in representation and sensitivity around disability.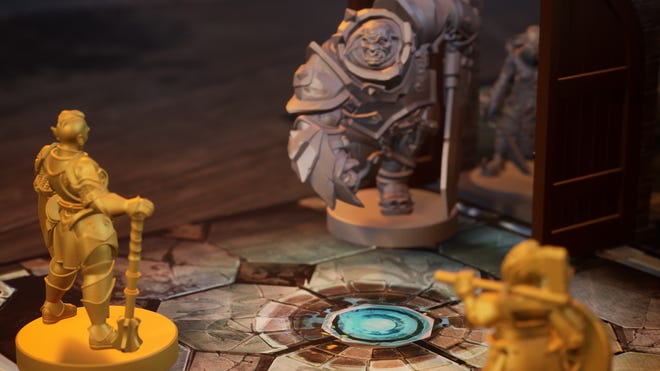 Last month, Bardsung's lead designer Mat Hart told Dicebreaker that the game was designed with a "full" roleplaying experience in mind, with the ability for "emergent" situations to pop up as the result of players' actions and choices.
"One of the original design goals with Bardsung was to create a product for people who are interested in RPGs, and fantasy, and want to get into it because they've watched Critical Role or any other number of amazing streams that are out there, but don't really know where to start," Hart said.
"We have a number of future plans to explore the wider world and to develop a full RPG that is supported by everything that we've put into the Bardsung products up to that point."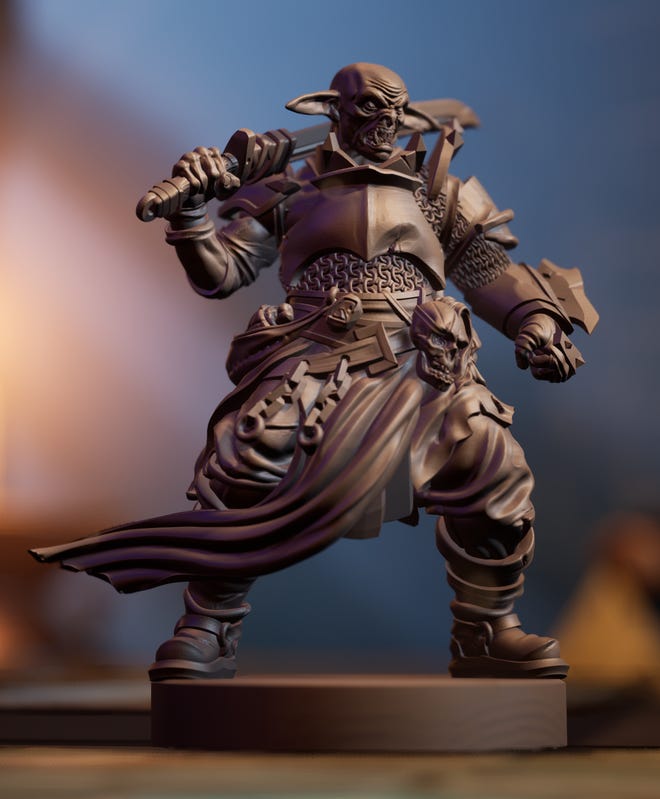 Steamforged previously announced that it would be "collaborating with some seriously exciting talent from around the world, from tabletop gaming through roleplaying specialists to video game developers" on the game. It confirmed that contributors in addition to Pratchett, Livingstone and Thompson would be revealed in the future.
Bardsung launches on Kickstarter on November 10th, with a release date yet to be announced.