Bardsung is a new dungeon-crawling roguelike board game from Dark Souls: TBG studio - exclusive
Hitting Kickstarter in November.
Dark Souls: The Board Game, Guild Ball and Godtear publisher Steamforged Games is launching a new dungeon-crawling board game on Kickstarter this November, Dicebreaker can exclusively reveal.
Bardsung is a fantasy RPG dungeon-crawler that plays with up to five people, as well as with a single player in an included solo mode. Its name comes from the premise that players' characters are the heroes whose legendary deeds and adventures are extolled by the musical storytellers.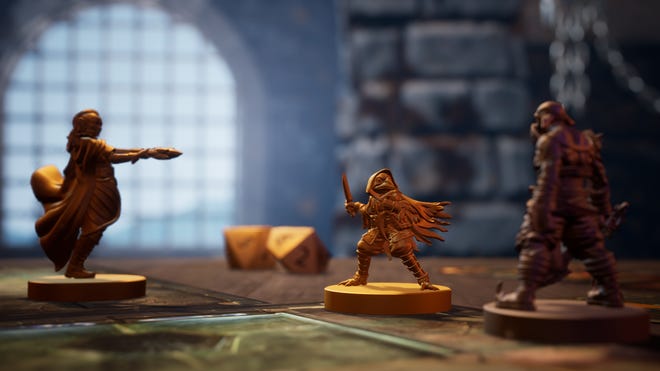 While Steamforged is known for adapting a number of major video games for the tabletop, including Dark Souls, Resident Evil 2, Horizon Zero Dawn and the recently announced Monster Hunter World, the studio confirmed that Bardsung is a brand new IP set in an original fantasy setting, similar to its past titles Guild Ball and Godtear. A Steamforged representative told Dicebreaker that there are no current plans for Bardsung to crossover with any of Steamforged's other universes, but didn't rule out the potential for crossover in future iterations and expansions.
Each session of Bardsung plays in around 45 to 60 minutes, with the option to play one-shot scenarios or string multiple sessions together into a campaign mode. Players' heroes delve into "labyrinthine dungeons", exploring the twisting environments and battling mythical creatures.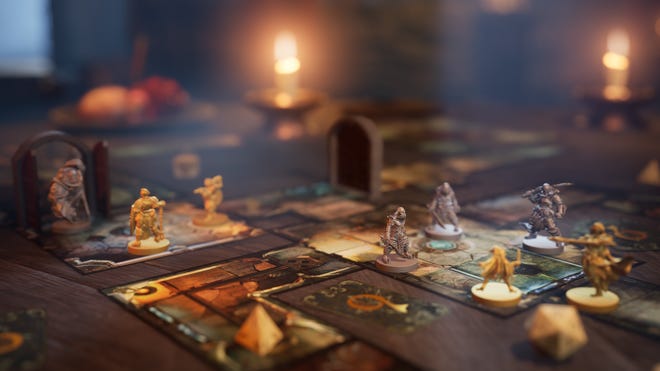 Steamforged calls Bardsung a 'roguelike' - a genre of video games where the player's progress is reset when defeated, and which typically feature procedurally generated environments and unique experiences across multiple runs. The board game's dungeons and encounters will be procedurally generated using tiles placed during each playthrough, while cards will provide random narrative events.
The studio said players will have a great deal of control over the narrative, with a focus on player agency and a 'choose your path' element similar to Choose Your Own Adventure gamebooks. The decisions made by players will affect their path through the dungeon, adding another layer of variability between playthroughs.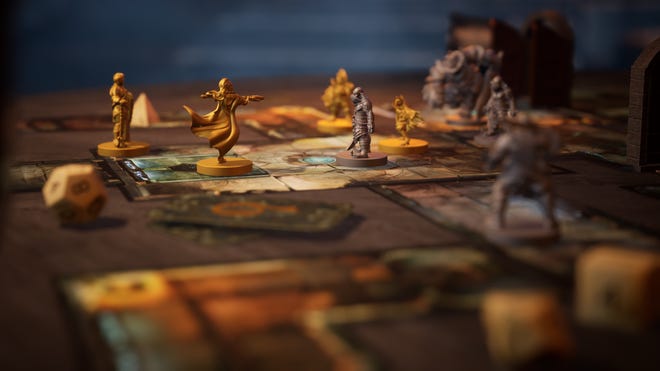 "We've looked to combine a full-strength RPG system with the visual appeal and ease of use of a board game, offering players a huge amount of agency and choice not just over in-game actions, but also over developing their character's abilities and attributes," said Steamforged's creative director Mat Hart, who is serving as lead designer on Bardsung.
Co-designers include Sherwin Matthews, Richard August and Fraser McFetridge, who have contributed to board games including Resident Evil 2 and Godtear. Hart said that Steamforged would also be "collaborating with some seriously exciting talent from around the world, from tabletop gaming through roleplaying specialists to video game developers". The studio was unable to confirm any of the contributors involved to Dicebreaker.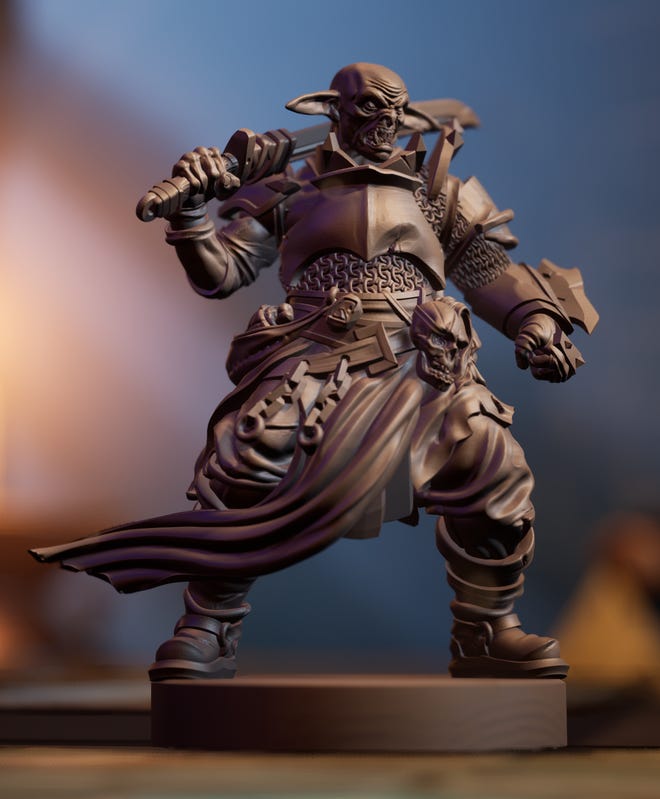 The game's artwork comes courtesy of Horizon Zero Dawn and Resident Evil 3 board game artist Doug Telford, along with Russ Charles and Thomas Lishman, who together have worked on Dark Souls: TBG, Godtear, Animal Adventures and the miniatures for Sara Thompson's Dungeons & Dragons Combat Wheelchair.
Bardsung will launch on Kickstarter this November. Steamforged has confirmed that the game will see a retail release in the future, but said the Kickstarter would include exclusive miniatures and content. A release date and price are yet to be announced.
You can get a first look at the upcoming board game in its brief teaser trailer below.