Catan's sold-out 3D Edition is making a return this summer - and it costs $300
Rolling in it.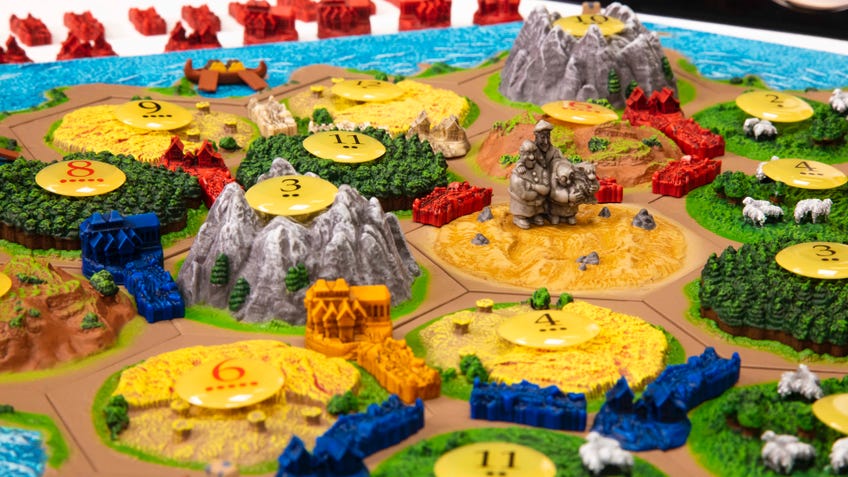 Catan's limited-edition 3D Edition, which upgrades the classic trading board game with hand-painted textured terrain tiles, is due to see a new edition for the first time in over 15 years. Get ready to trade plenty of wood for sheep to afford it, though.
A 3D Collector's Edition of The Settlers of Catan was previously released in 2005, containing 170 three-dimensional tiles to represent the topography of the titular island on which players gather resources, trade and build roads and settlements. Only available in a limited run of 5,000 copies, the Collector's Edition has since sold out; secondhand copies have made rare appearances on sites such as eBay for prices up to $1,500.
The new 3D Edition will include textured mountain, forest, hills, field, pasture and desert terrain tiles originally hand-sculpted by Catan designer Klaus Teuber and hand-painted for each copy. (We assume Teuber did not do all the painting.) The sea frames that form the edge of Catan's modular board and the harbour markers denoting the trading rate for each port are also hand-painted and modelled in 3D.
Players' pieces - including towns, cities and roads - and the robber figure that moves between hexes when a 7 is rolled are also represented by 3D sculpted figures, which have been finished in an "antiqued" effect. The 3D Edition's box includes card sorting trays for Catan's resource cards and custom dice, rolled each turn to determine which players collect resources.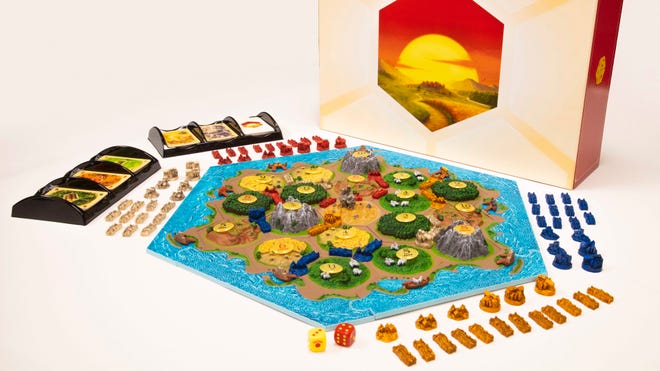 Unsurprisingly, all that flash comes at a cost: $300, to be precise. Catan Studio has not confirmed whether the 3D Edition will be limited to a specific number of copies when it goes up for pre-order on the publisher's online store today, Tuesday May 25th. The premium release is expected to arrive with buyers in August.