Catan: Treasures, Dragons & Adventures expansion is arriving in English this summer
For the first time since its release in 2009.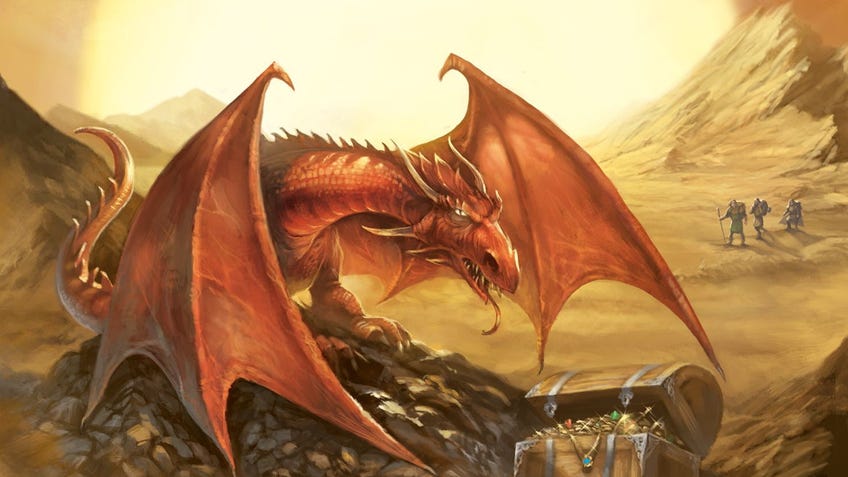 A classic expansion for Catan - Treasures, Dragons & Adventures - is finally seeing an English language release this year.
Originally released as Die Siedler von Catan: Schätze, Drachen & Entdecker in 2009, Catan: Treasures, Dragons & Adventures is an expansion for the family board game that contains six different scenarios that require both the main game, as well as the Seafarers and Cities and Knights releases. (Thanks BoardGameGeek.) Though the expansion was launched in Dutch, Polish and Chinese languages in 2017 by Kosmos, it has not seen an English language release up until now.
The Catan expansion, which sees players fighting dragons and hunting for loot on the smaller islands around the game board, will include an additional 12 new terrain hexes for players to use when constructing their board - which will be a mixture of forests, hills, pastures, fields and mountains - two frame pieces, 16 cities, 20 treasure tokens, nine canal pieces and 12 alternative number tokens. Also featured are a collection of 19 dragons designed to be used alongside the six previously mentioned scenarios, which were once only accessible via digital means.
Catan - originally known as The Settlers of Catan - is a board game for three to four players set on a newly discovered island filled with resources. As rival bands of settlers, the players must compete to build the largest settlements and towns, as well as the most connected network of roads. Depending on where players place their settlements, they'll be able to collect valuable resources every turn - as long as the dice roll in their favour - which they can then use to construct different buildings or invest in their development.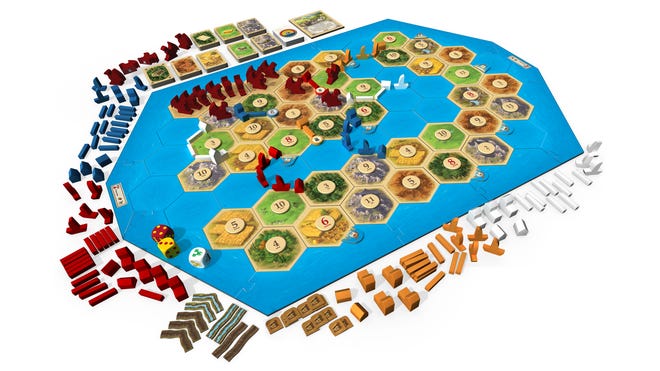 If players are struggling to obtain the resources they need, then they can choose to trade with their opponents. What is traded and how much of it is entirely dependent on what the two players agree upon. Alternatively, if players have access to one of the board's ports, then they can trade with the game itself. Whichever player gathers 10 points first is named the winner.
The English language version of Catan: Treasures, Dragons & Adventures is set to be released by Catan Studio, the publisher responsible for launching the core title, in July at a retail price of $47 (£33).