Co-op Disney board game Shadowed Kingdom pits Mickey, Goofy, Donald and more against Doubt
First in new Disney series from The Thing: Infection at Outpost 31 studio Mondo.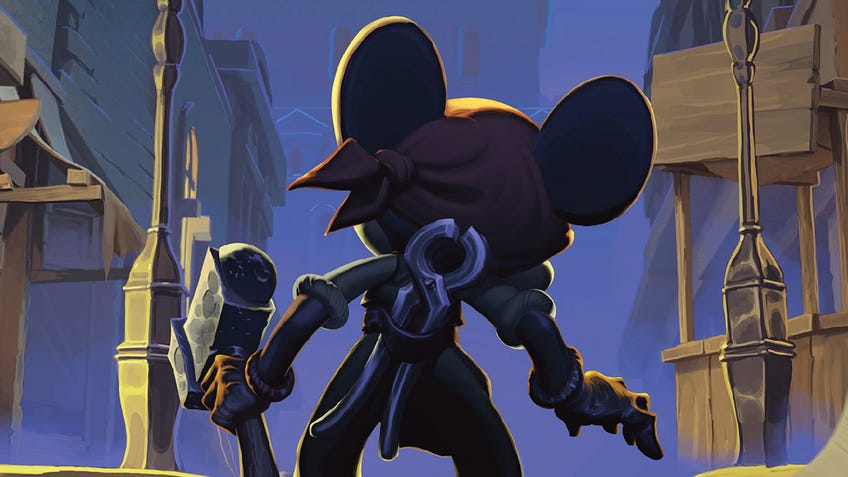 A new Disney board game is on the way from The Thing: Infection at Outpost 31 and Unmatched studio Mondo.
Disney: Shadowed Kingdom sees familiar Disney characters - Mickey and Minnie Mouse, Donald and Daisy Duck, Goofy, and more - join forces to search for magic in a land called The Kingdom under threat from a creeping shadow.
Shadowed Kingdom is a two-player co-op game that sees the players adding cards to a two-by-two grid. The players aren't allowed to speak (so no need to attempt that Donald Duck impression), and must choose their moves carefully to either push cards into their partner's hand or out of the grid - removing them from the game. (Thanks, BoardGameGeek.)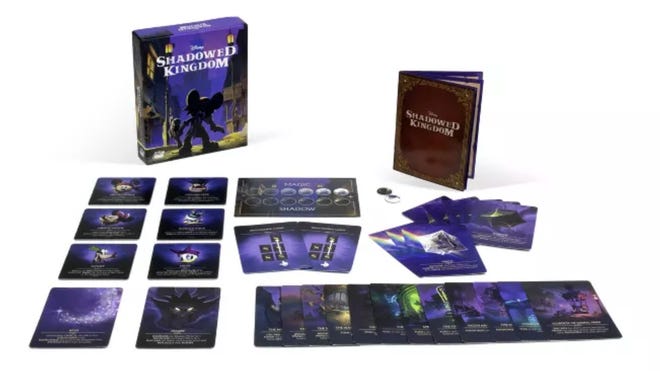 The cards feature either magic, which advances the players toward victory, or shadow, which impedes their progress. The cards can also display locations that cause specific effects as they're explored, while each character also has unique powers they can use.
The characters will also face the threat of Doubt, which adds shadow and takes away magic, as well as clogging up players' hands with Doubt cards.
If the players hit the end of the magic track before the shadow track is full, they save The Kingdom and win. The game plays in around 15 to 20 minutes.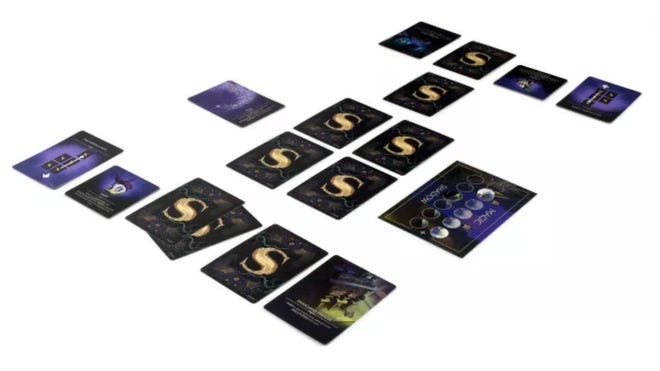 Disney: Shadowed Kingdom is the first in a new series of Disney board games from Mondo, the pop culture studio that made its tabletop debut with movie game The Thing: Infection at Outpost 31. The publisher recently teamed up with Restoration Games for Unmatched, the excellent competitive battler that stars pop culture icons from King Arthur, Medusa and Bruce Lee to Buffy the Vampire Slayer.
A Target product page lists Disney: Shadowed Kingdom as on sale now at the US retailer for $20. Wider release details and future entries in the series are yet to be announced.