The Dune: Imperium deckbuilding game finally has a release date
Time for a spiced pumpkin latte.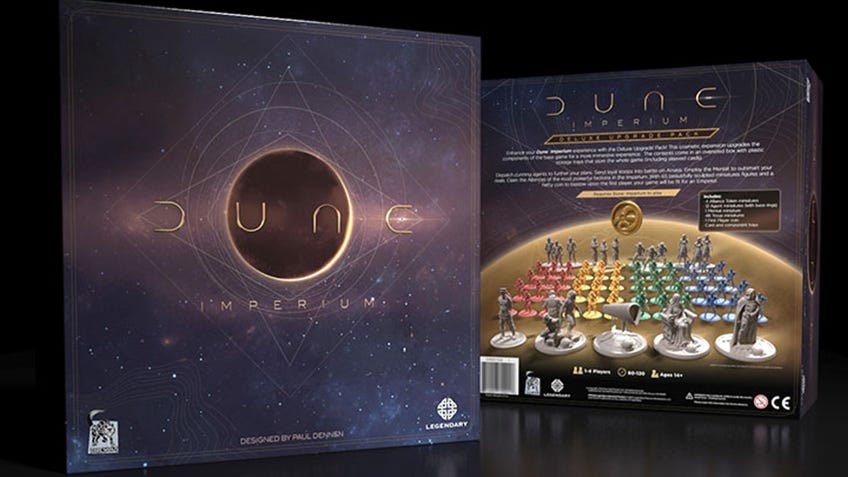 A release date for Dune: Imperium, the board game based on the upcoming film adaptation of Frank Herbert's sci-fi novel series, has at last been revealed.
After being announced earlier this summer, details surrounding the deckbuilding game have gradually been unveiled by publisher Dire Wolf over the last few months. These details include aspects about Dune: Imperium's gameplay - such as the fact that players will have to engage in combat to secure various locations on the planet Arrakis - and that the title will have unique two-player and solo game modes for lower player counts.
In the publisher's latest update about the upcoming board game, Dire Wolf has finally announced that Imperium will be releasing in early December. (Thanks Reddit user moses888.) Players will also be able to get a Deluxe Upgrade Pack that includes miniatures and other cosmetic components not found in the core edition, which will be released sometime in Q1 2021.
In Imperium, one to four players compete with each other to become the greatest noble house on Arrakis. Based on the film directed by Denis Villeneuve - that will star Timothée Chalomet, Zendaya and Oscar Isaac, and is set to be shown in theatres next year - Imperium has players controlling a powerful house in search for power, wealth and, most importantly, Spice. (An incredibly rare commodity.) Players take turns to move their units to different locations in order to gather the benefits therein - similar to a worker-placement game - and further the interests of their house.
However, should another player also wish to place one of their units on the same space as an opponent, then they must engage in combat to determine which house will take control. Players can choose between various house leaders - such as Paul or Duke Leto Atreides - who each have their own special abilities that players can employ against their opponents. Whichever player has the most victory points by the end of the game is named the winner.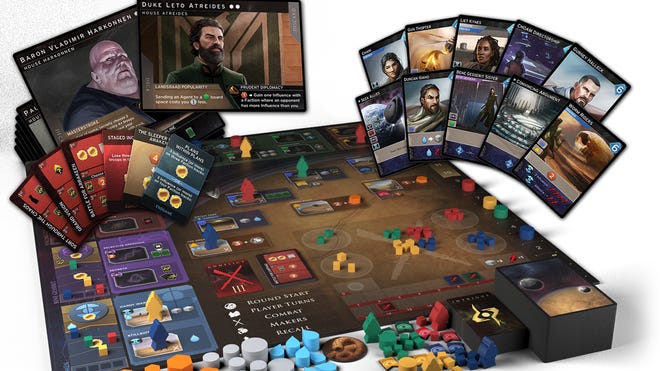 Dire Wolf is most known for co-publishing the popular board game Clank! A Deck Building Adventure and it's legacy follow-up, Clank! Legacy: Acquisitions Incorporated. The company has also been involved in releasing various digital board games, such as Game of Thrones: The Board Game - Digital Edition and the video game adaptation of Raiders of the North Sea.
Dune: Imperium is releasing at a retail price of $50 (£38), with the Deluxe Upgrade Pack costing $55 (£42) and requiring a copy of the core game to be played.