Behold! D&D party game Dungeon Mayhem: Monster Madness is 30% off on Amazon UK
An owlbear-ably good price.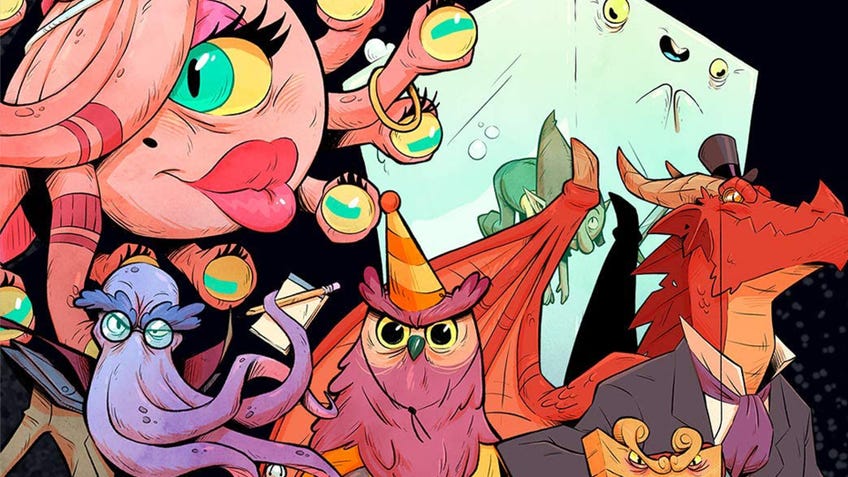 Morph into classic Dungeons & Dragons creatures and do battle in Dungeon Mayhem: Monster Madness, which is currently on sale at Amazon UK.
The D&D-themed card game is currently available for £16.94, which is 30% off its usual asking price from the online retailer. A standalone expansion for Dungeon Mayhem, Monster Madness introduces six new characters for players to pit against one another in the Dungeons & Dragons board game. The twist is that instead of controlling a party of heroic - if competitive - heroes, players take the reins of a cabal of creepy creatures.
From a brain-sucking mind flayer to a surprisingly adorable gelatinous cube, players can choose between several usual suspects of classic D&D monsters to embody, with each one providing a different style of play. For example, Delilah Deathray - the game's terrifying beholder character - is able to use a variety of different spells against her enemies, whilst the Mimic character employs all sorts of tricks to play with its opponents.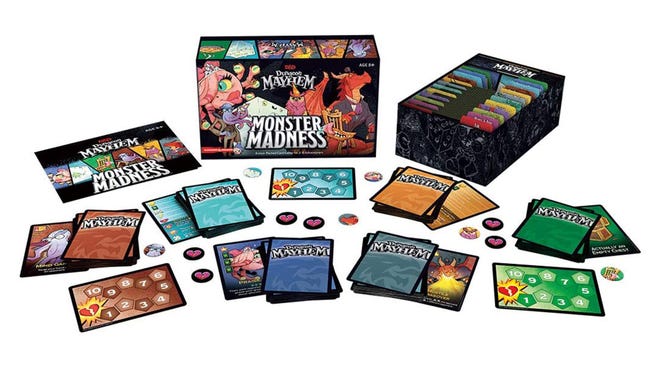 As in the original Dungeon Mayhem, Monster Madness challenges players to be the last character left in the dungeon by defeating their opponents using their deck of cards. Players take turns to play cards that perform attacks, produce a shield to protect against enemy moves and heal them, as well as enact various abilities unique to the character in question. The aim of the game is to gradually whittle the health of the other player characters down, making sure to keep a hold of enough health to survive long enough yourself.
The original Dungeon Mayhem provided players with four different characters to choose from including a barbarian, paladin, rogue and wizard. Players used their decks to attack the other players' characters and protect themselves from offensive manoeuvres, with the aim of surviving until the end. The artwork for Dungeon Mayhem was created by Root artist Kyle Ferrin.
Dungeon Mayhem: Monster Madness was co-created by Jordan Comar and Roscoe Wetlaufer, the same design team behind the original game. Wizards of the Coast, the publisher responsible for releasing Dungeons & Dragons 5E - as well as trading card game Magic: The Gathering - is the studio behind both Dungeon Mayhem and Monster Madness.
Dungeon Mayhem: Monster Madness is on sale right now on Amazon UK, with the timed availability for the discount remaining unknown.