Elden Ring tabletop RPG gets a release date, but…
Out in Japan later this month, with no sign of an English-language edition yet.
The official Elden Ring tabletop RPG has been given a release date in Japan.
Announced last summer, the Elden Ring TRPG looks to be a faithful pen-and-paper adaptation of From Software's open-world successor to video game Dark Souls (which was previously turned into an original Japanese-language RPG by Group SNE in 2017, as well as last year's separate English-language game based on D&D 5E from Steamforged Games).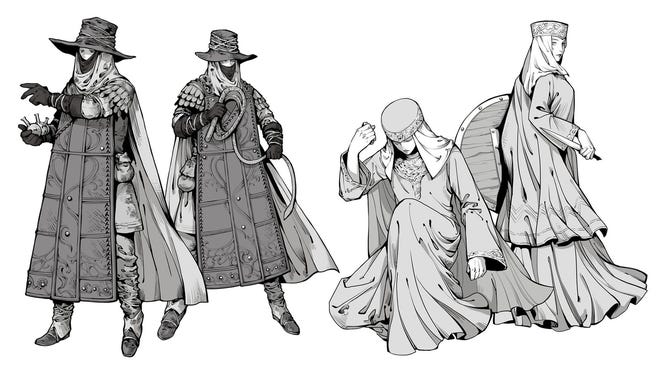 Dark Souls TRPG designer Hironori Kato's adaptation of Elden Ring aims to capture the video game's stamina system - used for attacking, evading and blocking - and combat using a pool of five dice. (Thanks, Famitsu.) The stamina system is a revised version of the mechanic seen in the Dark Souls RPG, said to be tweaked for tense combat encounters with a comparable level of action to fights on-screen. More than 270 enemies from the video game are detailed in the tabletop RPG.
Character creation is said to include the classes seen in the video game, along with four brand new classes original to the tabletop RPG: Perfumer, Fighter, Scout and Guide. Players are able to combine their class with a character background, before equipping their character with a mixture of 250 skills and over 700 pieces of equipment, such as weapons and armour. As in the video game, players can also make use of more than 50 Ashes of War, which modify weapons and gear with additional effects and abilities.
Elden Ring's sprawling open world is faithfully recreated in the tabletop RPG's map, with a "simple adventure system" allowing players to explore the Lands Between and encounter enemies, NPCs and other events on their travels. The book is described as featuring a scenario that covers the entirety of Elden Ring's campaign, supporting up to five players including a GM.
The Elden Ring tabletop RPG is split across three separate tomes: a 192-page core rulebook, a 96-page Skill & Sheet book that details the numerous character creation options, and a 336-page Enemy & Scenario book that serves as both bestiary and campaign guide. Dark Souls TRPG artist Jun Suemi returns to illustrate the three-volume set with original artwork.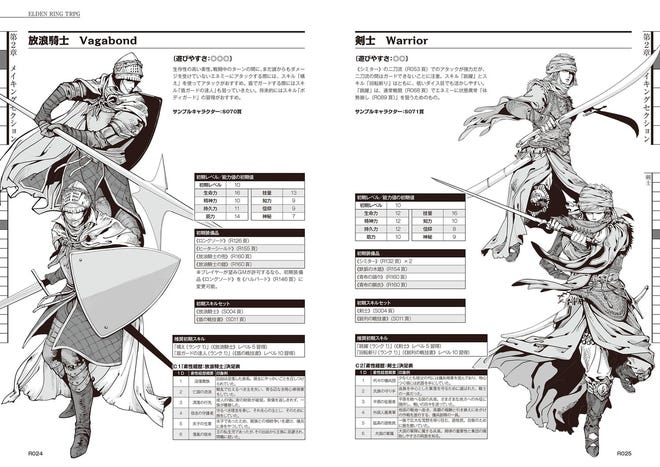 The Elden Ring TRPG will be released in Japan on June 20th, with the book up for pre-order on Amazon Japan. While there's no confirmation of an English-language release yet (and Group SNE's Dark Souls TRPG was never localised outside of Japan, so don't get your hopes up), the game appears to be available for shipping outside of Japan if you're curious to check it out.