Species-adapting board game Evolution's multiplayer app is currently free on mobile
Creature comforts.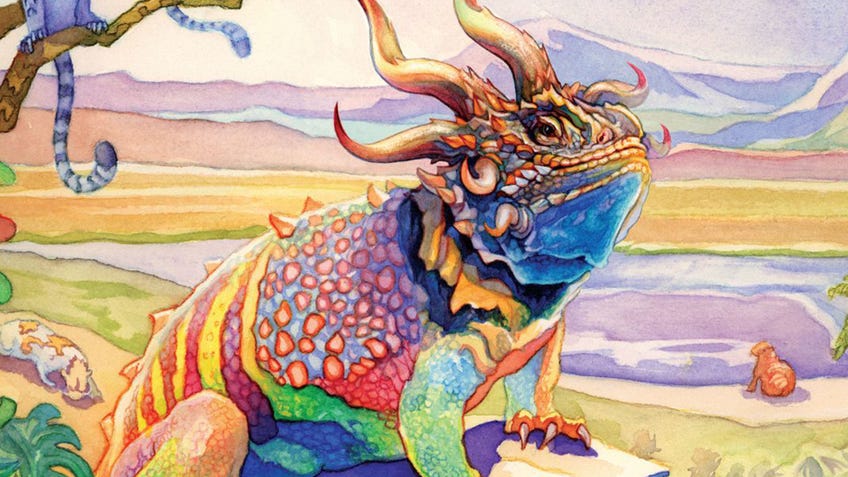 Download and play the multiplayer digital board game version of Evolution for free on iOS and Android devices.
A family board game about species survival, Evolution sees players creating their very own animal in a harsh world full of predators and dangers. Players choose what kind of animal they want to start with by selecting certain trait cards - each one providing a different aspect such as horns or scavenger feeding preferences - and applying them to their creature.
Once every player has established the initial traits of their species, they continue to gather and select from over 120 different traits to gradually adapt their animal in response to changes in the environment and possible threats. Players can decide to play as aggressive carnivores and attempt to devour their opponents' animals, or apply defence aspects to their species in an effort to protect themselves from predators.
Eventually, players can choose to discard trait cards in order to create entirely new species and apply their trait cards to those animals as well. However, players will need to ensure that they have enough food to survive once the feeding stage occurs - especially if they have unusual eating habits - or otherwise risk losing part of their species' population.
The aim of Evolution is to have the most points at the end by gathering the largest amount of food, having a greatest population of animals and collecting trait cards.
The digital board game version of Evolution available on PC and mobile is a direct adaptation of the tabletop original in that players can create and develop their own species by applying different traits. Players can choose to challenge others online or through local split-screen, with cross-platform support - meaning that players with the game on mobile can challenge people on PC. The full Evolution app also introduces a complete single-player campaign mode.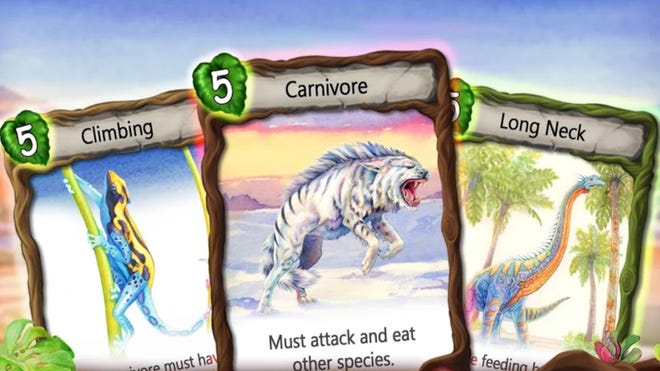 Evolution was designed by a creative team including Dominic Crapuchettes - designer of party board game Wits & Wagers - and the creators of the game's Russian-language educational predecessor, Evolution: The Origins of Species: Moscow State University biology graduate Dmitry Knorre and board game designer Sergey Machin.
North Star Games is the publishing company behind Evolution - as well as the digital board game version - alongside other titles such as party board game Happy Salmon and beginner board game Most Wanted.
The digital board game version of Evolution that's currently available to download for free on Android and iOS is multiplayer-only, meaning that the single-player campaign is not included in the free app.
According to a blog post from Crapuchettes on BoardGameGeek, the iOS and Android apps will be free to play until the quarantine for COVID-19 ends.