HeroQuest RPG will be discontinued next month due to trademark transfer
Fantasy roleplaying game to be renamed Questworlds.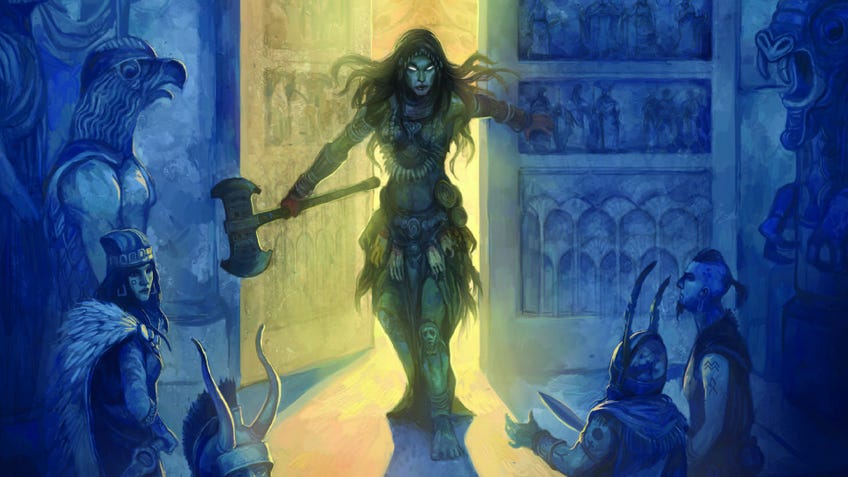 The HeroQuest roleplaying game series will no longer be on sale from next month due to a transfer in trademark, as it re-releases under the new name of Questworlds.
Chaosium, the studio originally responsible for releasing the fantasy RPG, announced that due to the transfer of the franchise trademark that took place last year, it would no longer be selling Heroquest RPG titles from next month onwards.
2020 saw the franchise rights for HeroQuest transferred from Moon Design Publications, which was purchased by Chaosium in 2015, to Hasbro - the parent company of studios such as Wizards of the Coast, the publisher behind Dungeons & Dragons and Magic: The Gathering.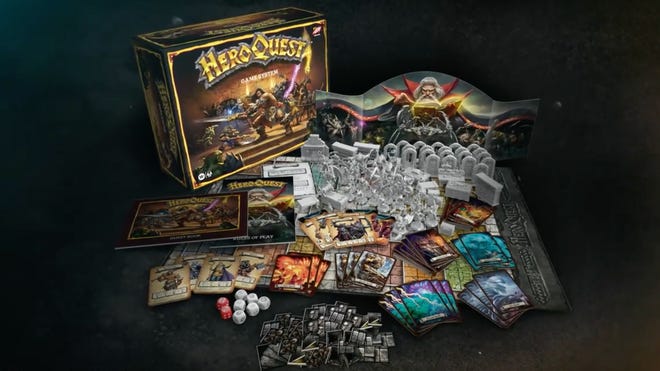 Due to this change in ownership, Chaosium can no longer publish the roleplaying game series under the HeroQuest name. Instead, the already published HeroQuest RPG titles will now be rebranded and re-released under the Questworlds licence for the foreseeable future. Questworlds, which was launched last year as a new version of the HeroQuest RPG, is a roleplaying game designed to provide an accessible entry-point for new players, with a system reference document available to download for free on the Chaosium website.
Hasbro acquired the trademark for HeroQuest in order to create a new board game set within the beloved fantasy universe. A reboot of the classic '80s fantasy game that sees players controlling a roster of heroic characters in order to explore a dungeon controlled by a dungeon master-type figure, the upcoming game was successfully funded on Hasbro Pulsehttps://hasbropulse.com/products/heroquest-game-system - a crowdfunding platform for Hasbro licences - last November, with the title expected to be released sometime this autumn.
Unlike the original HeroQuest and its sequel Advanced HeroQuest - which were both co-published by Milton Bradley and Games Workshop, the studio behind the Warhammer franchise - the new HeroQuest board game will not include any references to the Warhammer universe. Instead, the upcoming tabletop title looks to be set in a version of the HeroQuest world that's set apart from the world of the miniatures series.
Besides the HeroQuest RPG, and subsequently Questworlds, Chaosium is best known for publishing horror roleplaying game Call of Cthulhu, alongside fantasy RPG RuneQuest and the King Arthur Pendragon series - which has players becoming knights in an Arthurian world of medieval romance.
The HeroQuest RPG titles will be available on the Chaosium online store until July 15th.