The new HeroQuest will see a UK release after all
Following crowdfunding campaign's exclusivity to US and Canada.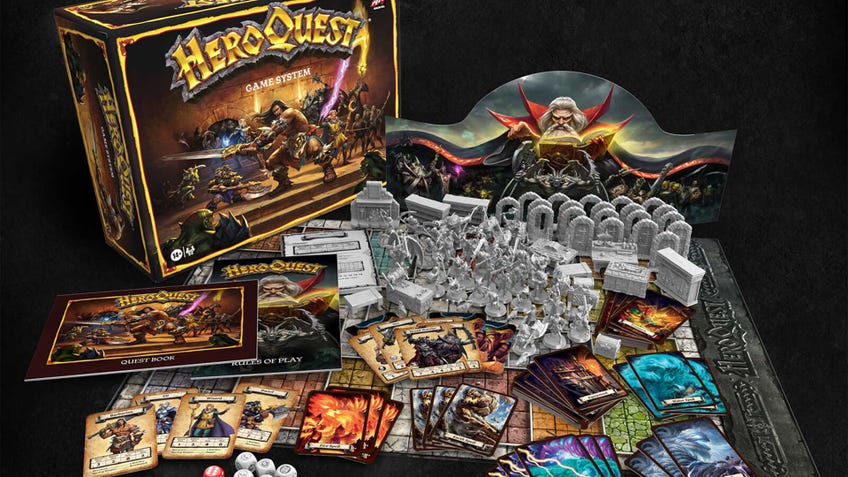 The rebooted HeroQuest is coming to the UK next autumn, but you'll have to cough up for the most expensive edition to get it.
Revealed last month, the upcoming release is a mostly faithful remake of the 1989 board game, keeping its influential dungeon-crawling gameplay largely untouched. The new edition will introduce alternate female sculpts for the previously all-male player characters and revise some elements of its lore tied to original co-publisher Games Workshop's Warhammer universe.
The new HeroQuest initially launched via a crowdfunding campaign on publisher Hasbro's own platform HasLab, quickly passing its $1 million target. At the time, the game was announced as exclusively available in the US and Canada, with no word on an international release.
Now, Hasbro has announced that HeroQuest will see a UK retail release next autumn, alongside its arrival with backers of the crowdfunding campaign. It will be exclusive to online retailer Zavvi, which will add its pre-orders to the ongoing campaign to unlock stretch goals.
There is a catch: only the more expensive Mythic Tier edition of HeroQuest will be released in the UK. Priced at £149.99, the bundle includes the core game - available separately for $99.99 (£77) on HasLab - alongside additional exclusive miniatures, rebooted original HeroQuest expansions Return of the Witch Lord and Kellar's Keep, and other content unlocked during the campaign.