John Carter of Mars RPG bundle lets you explore the galaxy for under $10
Space opera on sale.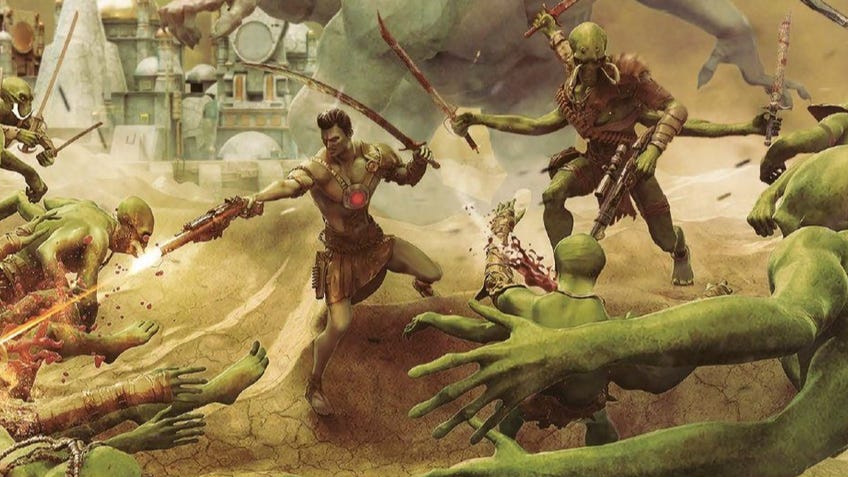 Fly through space in a Martian planetary romance with John Carter of Mars, the science-fiction roleplaying game that's currently on sale for under $10 on Bundle of Holding.
Based on the series of novels by Edgar Rice Burroughs, the John Carter of Mars RPG is featured in a collection that includes everything players need to get started with the game. The Starter Collection bundle for John Carter of Mars is priced at $9.95 (£7) and includes PDF versions of the game's core rulebook, a narrator's screen and kit, as well as the Barsoom and Kord Legacy Map & Travel Guide.
For a minimum of $28.77 (£21), buyers can get everything featured in the Starter Collection as well as the Bonus Collection, which includes six additional pieces of content for the roleplaying game. Among this additional content is a PDF version of the Phantoms of Mars Campaign Book - a storyline that takes players deep into a conspiracy surrounding a mysterious organisation and survivors of a dying planet - alongside three Era supplements concerning the history of the game's world and several pieces of artwork.
John Carter of Mars is an RPG set on the planet of Barsoom, an arid desert world populated by many dangerous creatures and the once great civilisations that attempt to survive there. Based on the 2d20 system created by publisher Modiphius and used in games including Star Trek Adventures, players become spacefaring heroes who are free to travel across the world of Barsoom and beyond in search of adventure.
Using the game's core rulebook, players can either create their own original characters based on the people of Barsoom or choose to become one of the book series' famous heroes, such as John Carter, Princess Dejah Thoris, Tars Tarkas and several others. Characters are able to use certain skills and abilities depending on their class, with potential options including a scientist, duellist, beastmaster, assassin and many more.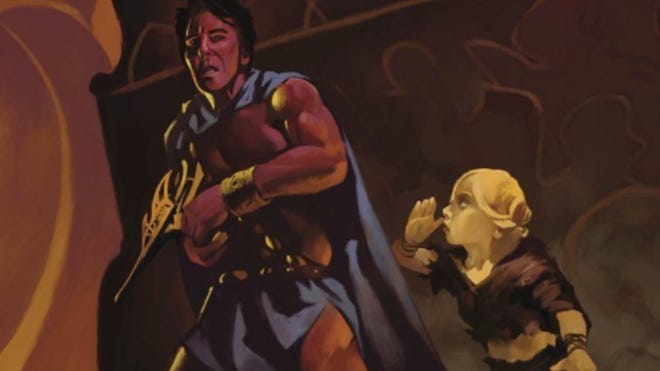 Aside from John Carter of Mars, Modiphius is known for releasing a variety of games based on licensed properties including the Conan RPG - adapted from the series of sci-fi novels by Robert E Howard - video game spin-off Dishonored: The Roleplaying Game and upcoming RPG Dune: Adventures in the Imperium.
The John Carter of Mars RPG Bundle of Holding is available until January 25th, with 10% of purchases being donated to Vision Rescue - a charity based in Mumbai.