Family board game Kingdomino gets a free print-and-play expansion, The Court
Also compatible with Queendomino.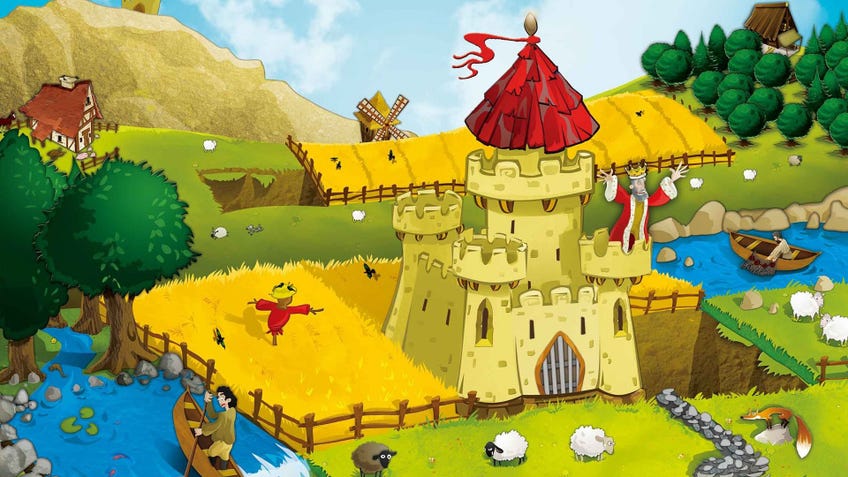 A new expansion for family board games Kingdomino and Queendomino has been released as a free print-and-play download.
Designed by Bruno Cathala, Kingdomino is a spin on the classic game of dominos that sees players placing tiles to create a fantasy kingdom. The game won the 2017 Spiel des Jahres - Germany's Game of the Year award - and quickly cemented its place as a popular board game for kids and adults alike. Its success led to the release of expansion Age of Giants and slightly more complex standalone sequel Queendomino, which doubled as an expansion for the original game.
Kingdomino: The Court is a free expansion for both Kingdomino and Queendomino released as a print-and-play game that players can download at home.
Designed by Cathala (supposedly in just 10 days) and illustrated by Kingdomino artist Cyril Bouquet, The Court introduces resources to the game that can be spent to purchase new buildings and characters. Buildings provide extra crowns - multiplying players' scores for connected regions at the end of the game - while characters earn bonus points for certain resources surrounding them.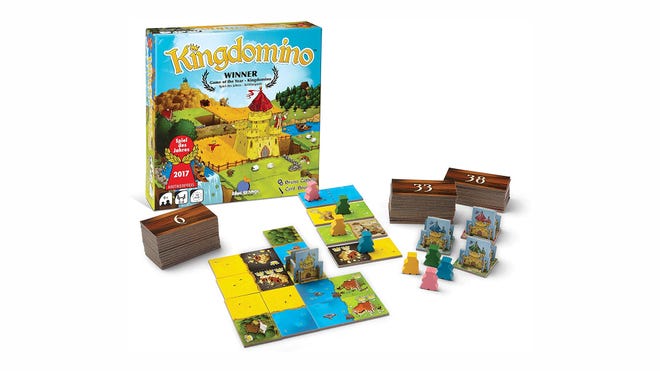 The Court expansion for Kingdomino is available to download now from publisher Blue Orange's website.
It's one of several print-and-play games released during the ongoing COVID-19 lockdown, ranging from a new edition of party board game Love Letter to Zombicide maker CMON's sci-fi co-op board game XenoShyft.