Magic: The Gathering delays Secret Lair: Ultimate Edition 2, citing production issues
Returned to hand.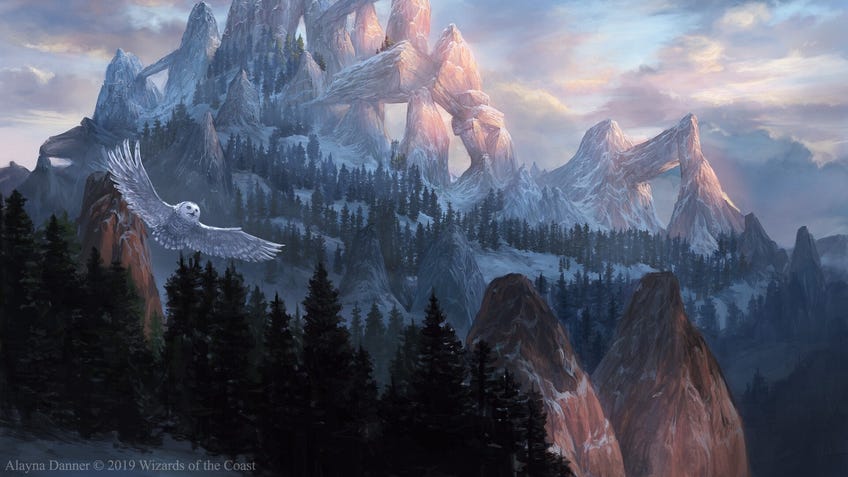 Magic: The Gathering has delayed the next installment of Secret Lair: Ultimate Edition until May 7th due to production issues, according to a blog post on its official website.
Publisher Wizards of the Coast updated the listing for Secret Lair: Ultimate Edition 2 on January 26th with the new release date and a very brief update, providing no other information or explanation. The release would have been shipped to independent game stores on March 5th and been the first Secret Lair of 2021.
This differs from other Secret Lair drops, which offer collections of themed reprints directly to the public through Wizards of the Coast's online store. Past drops have featured alternate art from iconic illustrators (including Bob Ross), charity tie-ins and crossovers with popular media such as The Walking Dead.
Like its predecessor, Ultimate Edition 2 will ship to stores participating in the Wizards Play Network and be exclusively sold at those locations. The previous Ultimate Edition reached aftermarket prices between $250 (£183) and $500 (£365) due to the demand for the included cards - sought-after fetch lands from a previous set - and the limited stock of boxes shipped to physical stores. "We're printing more copies of Ultimate Edition 2 than we did of the first Ultimate Edition, but supplies will still be limited," Wizards noted in its blog post.
The boxed set includes ten premium foil cards featuring full-art versions of the recent Pathway Land cycle - double-sided cards with a different playable land type on each face. The cycle was introduced with Zendikar Rising in 2020 and will be completed in the upcoming Kaldheim set. One of the draws of Ultimate Edition 2 is what world that artwork portrays: the six Zendikar lands will instead showcase scenes from the realm of Kaldheim, and the four new lands to be printed in the upcoming set provide looks into Zendikar not shown in the original release.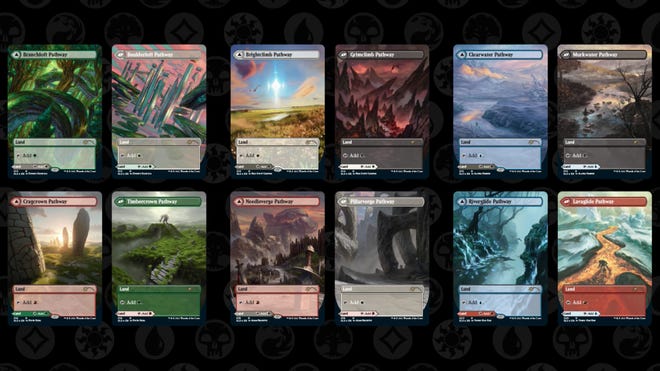 Wizards bets on the allure of collecting a full set of Pathway lands from both Zendikar Rising and Kaldheim, with the commemorative, display-worthy box as an added bonus. But that fervor might be mitigated by the fact that this drop now won't happen until after the following set, Strixhaven, publicly releases on April 23rd.
Additionally, the delay of the premium boxed cards could hurt local game stores already impacted by a year of reduced or non-existent foot traffic under coronavirus lockdown. Comments from the community reacting to the delay reveal a lack of interest in what many consider an overpriced and overvalued collection of cards that may arrive defective - the premature curling of foiled MTG cards, colloquially dubbed "pringling", has reportedly affected several recent releases, dampening excitement for Wizards' luxury release imprint.
Dicebreaker reached out to Wizards for comment on the delay and whether "pringling" was to blame but did not receive comment before publication.