Tigris & Euphrates designer revives classic auction game Medici, partners with Dark Souls board game studio
Reiner Knizia's Italian trading title will sport new artwork, but the gameplay remains untouched.
A classic board game from the sprawling portfolio of Reiner Knizia will return to hobby stores next year, courtesy of a studio better known for adapting video game series to the tabletop. Steamforged Games has announced that it has partnered with Knizia to reprint Medici with a visual upgrade.
According to a press release, this upcoming reissue of Medici will maintain the original's gameplay and design, which was first published in 1995. Players spend points across three rounds to bid on cards representing commodities and trade goods (think spices, grains, linens, perfume, etc). The player with the highest amount of each good - and most valuable total load - earns victory points towards the eventual goal of beating out the competition.
Medici's new edition, currently scheduled to open pre-orders in January of next year, will boast a fresh aesthetic from the box art down to the cards and tokens. It keeps the mid-16th century Florence vibe but modernises the illustrations so that it won't look out of place on the shelf of your local game store - less fuzzy Renaissance portrait and more 7 Wonders-esque colours and grandeur.
It's a bit odd to see Steamforged Games attached to this project, as the UK-based company has spent the last few years eschewing "normal" board game publishing moves in favour of adapting a seemingly endless stream of video game properties. The studio is currently deep in development on a massive Elden Ring board game and just announced a follow up to their Horizon board game that tackles the Forbidden West sequel. Other titles from their recent video game-to-tabletop exploits include the Residence Evil board game series, Dark Souls: The Board Game and the maligned Dark Souls RPG.
Medici's most recent revival will be previewed at Essen Spiel 2023 ahead of its January 2024 retail release. Knizia's original design earned a recommendation laurel at the 1995 Spiel des Jahres, won the Meeples Choice Award in the same year and has since enjoyed several reissued editions that also modernised the art style to fit contemporary tastes. Fans of Knizia's work often group Medici with Ra and Modern Art as a trilogy of board games that use auction mechanics at the core of their design.
Want to keep up with everything the Dicebreaker team sees and plays at Essen Spiel 2023? Check out our daily liveblogs, which will be updated throughout the event as the world's largest board game trade show and convention rages on.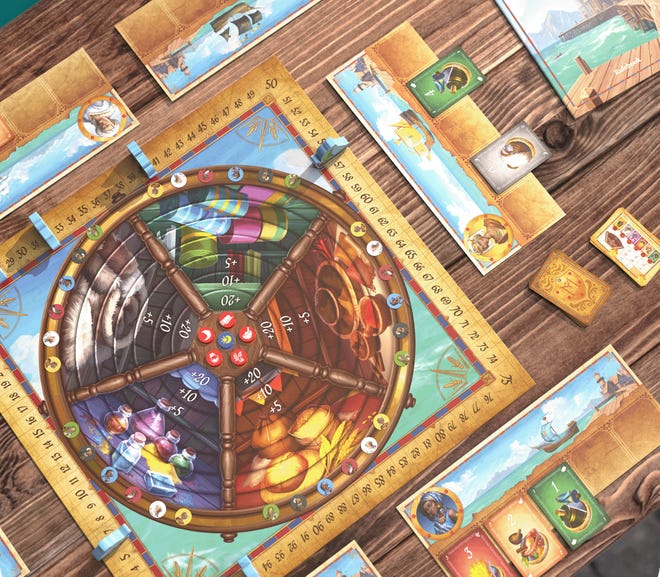 Update: This article now currectly lists the honours and awards Medici recieved in 1995.